2016 Soccer Blitz & BBQ
Castleknock College
Jun 18, 2016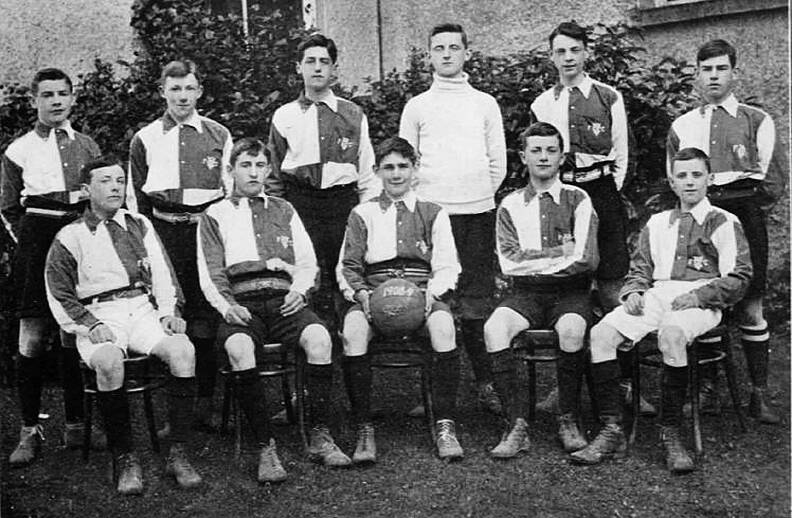 1909 XI but polo-necks no longer required for 'keepers!
Once were unsurpassed in Association Football, witness the 1909 Chronicle reporting victories for the Knock XI against Trinity College Dublin 1-0 and against Bohemians 4-3! Now we are not about to challenge the mighty Bohs once more, but we are returning to the College for the annual 5-a-side on June 18th.
Union Soccer Blitz & BBQ
June 18, Castleknock College
10:30am - 14:00pm
The format is a 5-a-side tournament on the College's floodlit all-weather pitches. As usual, aprés match will include a FREE BBQ followed by a few pints for the Ireland v Belgium match at 2pm. Full showering facilities will also be available.
Attendance of this event is always high so we're aiming to break all records this year. So get on the blower and harangue that year group team into shape. Older past men may have to aim for decade focused formations and if you can't get a full team together, don't worry as we will find everyone a space on the day. So spread the word about this event, come on down and kick off your weekend with football, BBQ and craic!
Nil cost so turn up on the day to register.
10:30am registration for 11am kick-off
All and any questions to your lead organiser, our Junior President, Ian Garrigan on 086 1089729, and it would be also helpful (for ordering kegs!) if you could email Ian or let him know on FB to confirm if you/your team are up for it.