Union Scholarship Fund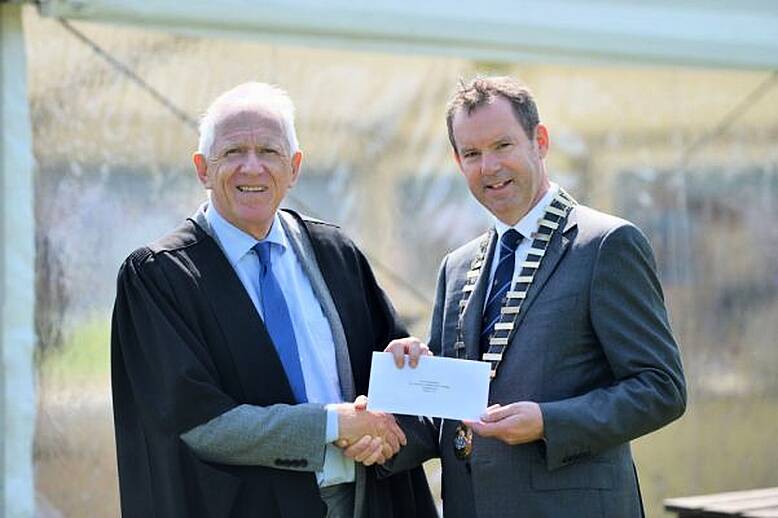 In 2016 we launched the Union Scholarship Fund to assist boys who otherwise could not afford it, to attain an education in Castleknock College.
The College currently excels in all aspects of the curriculum as witnessed by its league table positioning, and yet many deserving candidates cannot attend due to the cost barrier. In 2010 a scholarship program was set up by the College Board of Management to address that need. Our focus within the Union is to help fund and expand that program.
Membership of the Union is a right of all pastmen and hence few of us currently pay a subscription, which was fine as event surpluses thus far have resulted in a largely self-financing Union. However, if we are to fund Union Scholars at the College, then your renewed support will be needed.
For pastmen who live beyond the catchment area or who don't have sons, this is your opportunity to help send "a son" to Knock. For younger pastmen, it's a way of giving back to your alma mater until such time as you send your own sons. For all of us, it's an opportunity to club together as pastmen and send boys, who otherwise couldn't afford it, to get a great education at Knock.
HOW CAN YOU HELP?
In 2016 the Union Scholarship Fund was launched and the Union is now asking it members to contribute to this fund so we can support as many deserving students as possible with scholarships.
You can help in two ways:
1. A once-off donation to fully or partially fund a scholarship, which can be anonymous or in the name of your choosing. This could be from
an individual, a family or a group of pastmen (for example from a particular year).
2. An ongoing annual subscription of the Union https://www.knockunion.ie/subscribe
Alternatively, contact the Trustees of the Scholarship Fund:
Colin Murtagh – 087 260 4949 [email protected]
Lorcan Tiernan - 087 412 7045 [email protected]