2017 Soccer Blitz & BBQ
Castleknock College
Jun 24, 2017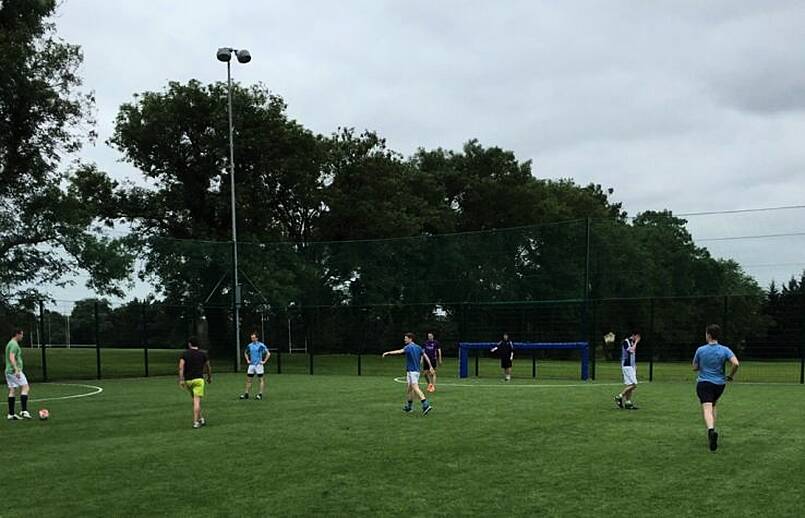 -
Last year class '12 were champions but who will secure the coveted bragging rights this year as June 24th we return to the College for the annual 5-a-side.
Union Soccer Blitz & BBQ
June 24, Castleknock College
11:30am - 15:00pm
The format is a 5-a-side tournament on the College's floodlit all-weather pitches. Full showering facilities will also be available, so no sweaty smelly excuses will be entertained at the aprés match free BBQ & Beers.
Attendance of this event is always high so we're aiming to break all records this year. So get on the blower and harangue that year group team into shape. Older past men may have to aim for decade focused formations and if you can't get a full team together, don't worry as we will find everyone a space on the day. So spread the word about this event, come on down and kick off your weekend with football, BBQ and craic!
Nil cost so turn up on the day to register.
11:30am registration for 12am kick-off
Chief organiser is Junior President, Ian Garrigan, and it would be really helpful (for ordering kegs!) if you could email Ian to confirm if you/your team are up for it.