Class '17 Union Registration
Class 2017
Sep 1, 2017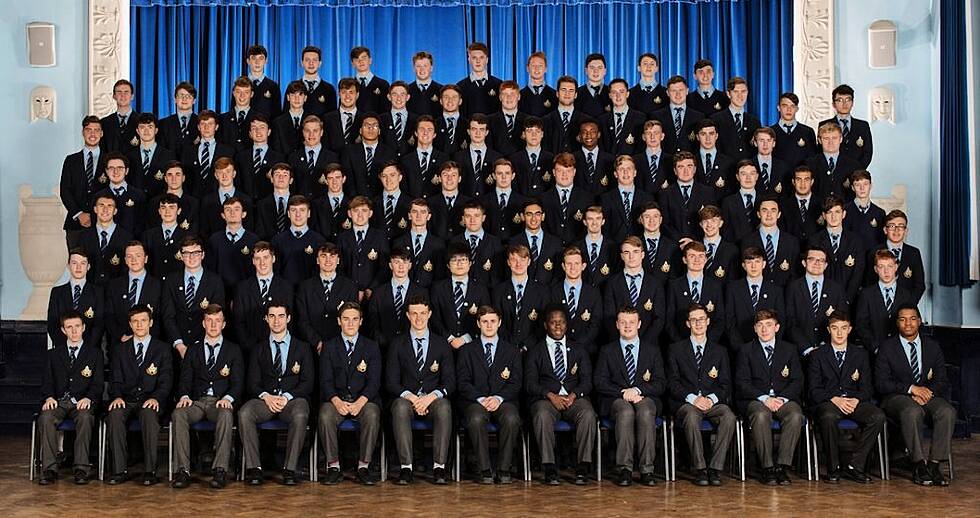 SVC Graduating class '17
You started your SVC journey in 2011 when you were 104 strong. Others joined as you progressed through the years, and of course there was some early departures, one tragically so - Pierce Moran in 2004. All told 132 of you have passed through the class of '17 at one stage or another and 98 of you are graduating this week.
As you leave the College, you now join a much larger club as 12,121 past pupils stretching back to 1835 have passed through the doors of SVC before you. Remarkably circa 6,000 or so remain hale & hearty and they span all the generations from the 1930's though to today. They are to be found throughout the four corners of the world working in a myriad of all the professions and none.
So rest assured, wherever this life takes you, you'll meet fellow Knock men there.
The home for all these past pupils is the Union, which was formed in 1896 and has been going strong ever since. Understandably it's not on your radar just now, as you have a Leaving Certificate to dispatch and a final summer of freedom to navigate, but as the years progress, you will dip in and out. We all do as the ties that bind us are strong.
In that regard, can you please register (it's free!) here.
Just click the BOOK EVENT NOW button and fill in the following information:

NAME:

EMAIL: please use your gmail or other such account (and NOT your castleknockcollege email address)

PHONE: your mobile number

CLASS OF: 2017 in your case
TICKETS: just select one and then press button to complete your registration
It will only take a minute and will help you to stay in touch with Union news and events.
Finally on behalf of the Union we wish you all the best with your exams and the summer holidays that follow, and we look forward to seeing many of you over the years to come.
Our very best regards,
| | | |
| --- | --- | --- |
| Colin Murtagh, |   | Ian Garrigan, |
| Union President |   | Junior President |