Class '87 - 30 Year Reunion
Carton House Hotel
Sep 30, 2017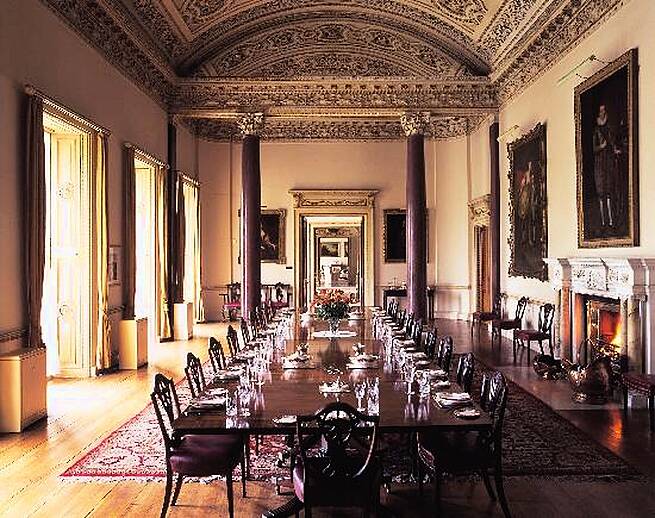 Morrisson Room, Carton House Hotel
Class '87 meet the w/e of 29th/30th September 2017 to celebrate their 30th Reunion.
Festivities centre around Carton House Hotel, some golf and a selection of extreme sports! Proceedings commence with a mass in the College Chapel in memory of Andrew Carthy and Niall Whelan. Fr Slevin then entertains all with a tour of the College followed by tea & bun in the Priests Ref.
WEEK-END ITINERARY
---
Friday, 29th September 2017 - Castleknock College
7.00pm
College Chapel, Classman Memorial Mass
7.45pm
College Tour - a wander down memory lane
8.00pm
Tea & Bun in Priests Ref
Depart for Carton House
Saturday, 30th September 2017 - Carton House
12.00am
Golf, four ball on the Montgomerie Course with 12.00, 12.10, 12.20, 12.30 tee times. If you wish to join the golf, please RSVP by end of May.
 2.00pm
For non-golfers, your buggy for the day has to be the 4x4 Off Road Driving Land Rover Experience! Falconery, Shooting & Fishing are also on offer onsite. If interested please club together and book direct.
7.00pm
Reunion Dinner in the Morrison Room
late
Residents Bar
---
It's €85 per head for the Reunion Dinner which includes wine and drinks reception. Please prepay online so we can confirm numbers with the hotel.
Golfers to settle green fees on the day. Nil charge for College tour & reception.
Accommodation rates are: Twin £200 per night (so £100 per person sharing) or £195 per night for single occupancy. Breakfast is included and bearing in mind Carton is a four star hotel, these are superb rates. So if staying over on Friday and/or Saturday night, team up as desired and book direct by phone +353 1 505 20 00 or email [email protected] quoting 'knock class of 87' rate.
Declan Gibney is the organiser on call for any and all questions.