WWI Commemoration Evening
Castleknock College
Oct 26, 2016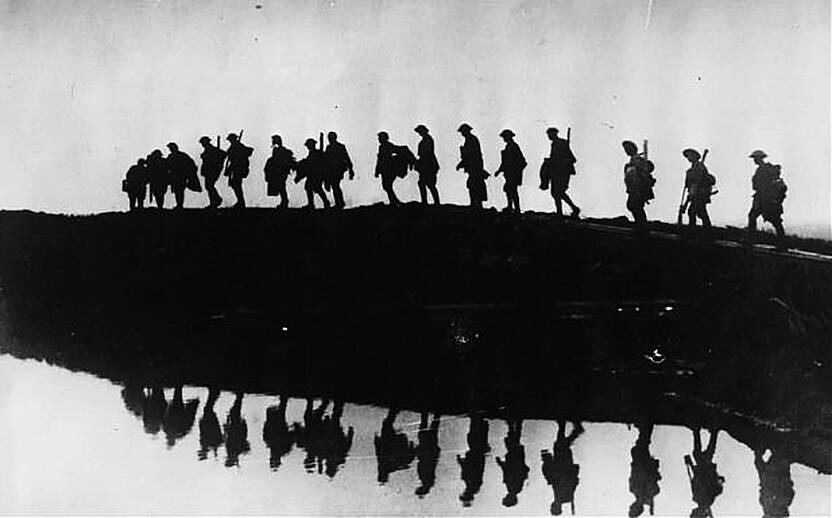 All,
Join us on the 26th October as we return to the College for a unique evening where we commemorate the Boys of SVC and their WWI contribution.
We've lined up some great speakers to talk us through Knock & the Great War, and they then double up as our expert panel for the Q&A session that follows. The evening concludes with refreshments served in the Ref.
---
WWI Commemoration Evening
Wednesday, October 26th, Castleknock College
Order of Proceedings:
7.30 pm CALL TO ORDER – Lorcan Tiernan, Union President
7.35 pm PRAYER OF REMEMBRANCE - Fr. Peter Slevin, CM, College President
7.40 pm "A DEED GLORIOUS, IF NOT QUITE VICTORIOUS" - Noel Coghlan, class '57. Noel after graduating from the London School of Economics joined the Economist Intelligence Unit and thence progressed to the World Bank before moving to the European Commission in 1973. After retiring Noel now lives in Brussels where he remains a contributor to a variety of journals and active in the voluntary sector.
7.55 pm "DISCOVERING PRIVATE VESEY ST JOHN CLEARY" Peter Power-Hynes, class '70. Peter is a principal in an accounting partnership in London and maintains a great interest in Irish and Military history, no doubt fuelled by the MA in Irish Studies he undertook at the famous Vin house that is St. Mary's University in Twickenham
8.10 pm "FROM DUBLIN TO THE DARDANELLES - KNOCK BOYS IN THE DUBLIN PALS" - Dr Pat McCarthy. Pat is a native of Waterford. He was educated at Mount Sion CBS and at UCD from where he graduated with a BSc, PhD(Chemistry) and subsequently a MBA. Recently retired after a thirty-six year career in the pharmaceutical manufacturing industry, he has a lifelong interest in history and has published in a number of journals such as The Irish Sword, Decies, and The Blue Cap. He is Secretary of the Military History Society of Ireland.
8.30 pm Q&A
---
On the evening Union President Lorcan will also unveil a discussion draft of the -
We are hopeful that the Commemoration Evening will kick-start a collaboration between teachers and current students of the College, past men and descendants of past men, and any other with an interest in WWI.  The ultimate goal is to complete and publish the definitive SVC WWI Honour Roll. Thus far 355 past men provisionally appear on that list and that number will only grow as the project progresses. In that regard, the commemoration evening is open to all, so please do extend this invite to any guests who may have an interest in this space, and it goes without saying that all teachers, parents and pastmen are all most welcome.
So we can get a handle on numbers, if coming, please reserve your seat using BOOK EVENT NOW button below.