2002 Reunion Alerts
Staying in touch
Dec 31, 2002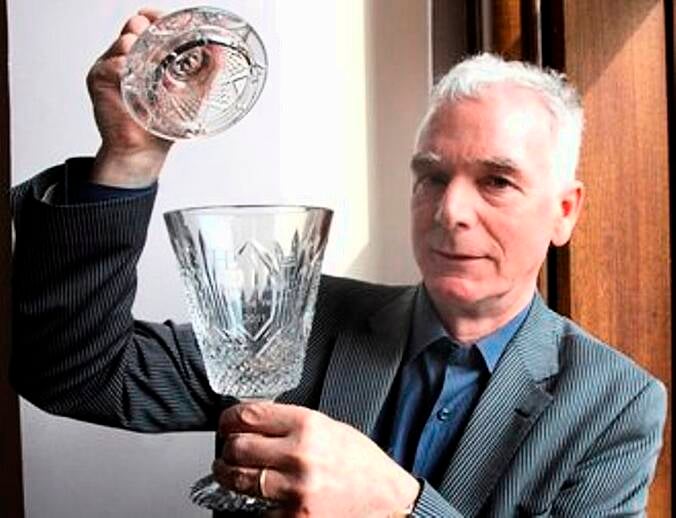 Conall Lavery, 1972 Organiser-in-Chief
CLASS OF 1952 - 50 YEAR REUNION
Maurice Davitt put a year's work into organising a most memorable reunion for the class of 1952 which took place over the weekend of 8-10 November 2002. In addition to an excellent dinner in Fitzwilliam, attendance at the rugby international etc. the classmates made a welcome return visit to the College for a special Mass on Sunday 10th November.
CLASS OF 1962 - 40 YEAR REUNION
The class of 1962 held their 40 Year reunion over the weekend of 24th /25th May 2002 in the Faithlegg House Hotel. See the 2002 Chronicle for a full report.
CLASS OF 1972 - 30 YEAR REUNION
The thirty year reunion of the class of 1972 was exceptionally well organised by Conall Lavery and took place over the weekend of 12th October 2002 in Tullamore.
CLASS OF 1982 - 20 YEAR REUNION
Sixty two members of the class of 1982 came together for dinner on Saturday 12th October 2002 in Fitzpatrick's Castle Hotel. This was an incredible achievement on the part of Robert Doyle, organiser in chief, who managed to track down classmates who had not been in contact since leaving Castleknock College. The reunion was also attended by Mr. Eddie Melvin and Mr. Dick Wafer who had a particular affinity with the students of 1982. Full Report here.
CLASS OF 1992 - 10 YEAR REUNION
Niall Bodkin did a tremendous job in organising a superb weekend of activities for his class mates in Kilkenny. The highlight of the festivities for many was a reunion dinner in the Zuni Restaurant on Saturday 12th November. More than fifty of the class of 1992 attended as did Mr. Ray Walsh and Mr. Michael McManus.