2002 Rugby Update
Ireland "A" & Underage Caps
Feb 16, 2002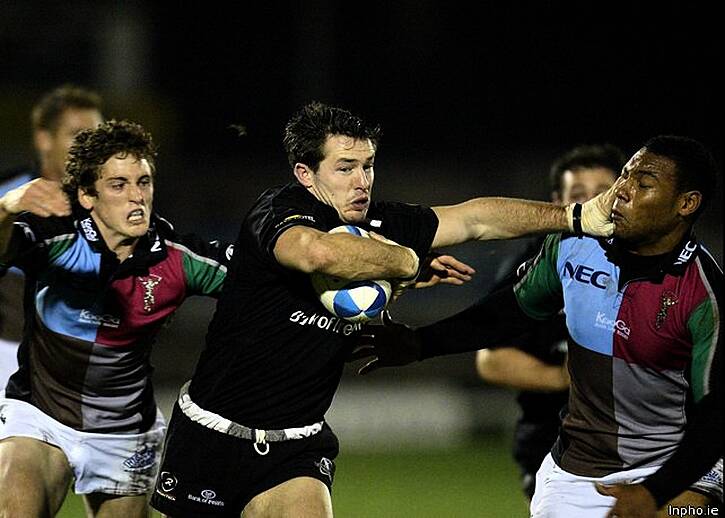 Ted Robinson in action against NEC Harlequins

Congratulations to: Ted Robinson, class '97 (Connacht) and Aidan McCullen, class '95 (Leinster) who have been selected to play on the Ireland A team against Scotland on Sunday 16th February; Peter Coyle, class '94, who has featured with some fine performances for Leinster recently; John Lyne, class '00, who has captained the Ireland under 21 side which is on target for a grand slam in the six nations U21 competition; and Gregory Stafford, class '02, who has been playing this season on the Ireland U19 side.
Schools Rugby
JCT - Second Round Cup Match - Donnybrook, Tuesday 25th February KO 3pm
(The JCT defeated St. Michael's 6-3 in the first round on 10th February)
SCT - The SCT bowed out of the Senior Cup campaign on Tuesday 18th
February following their second round defeat at the hands of Terenure
College, 26-15. It was a hard fought and exciting game to watch and the
SCT can be proud of their performance on the day.