2019 Pastmens' Doubles Tennis Tournament
Oct 18, 2019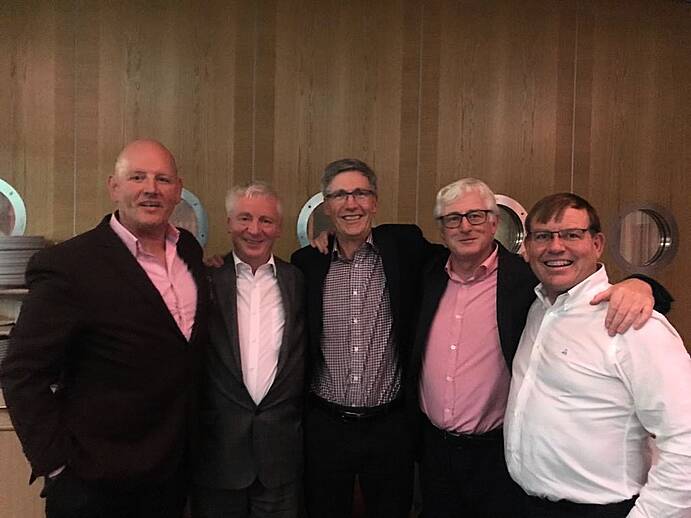 The Annual Castleknock College Union Pastmens' Doubles Tennis Tournament was once again held in Fitzwilliam Lawn Tennis Club on Friday the 4th of October . Despite the threat from Hurricane Lorenzo the weather cleared in time for the running of the tennis.
As in previous years the tournament was organised in two separately graded groups and was followed with dinner and presentations in the clubhouse. There were around 30 players from across the country (and the years!) with a number of new faces that was great to see, including two of the Rafferty clan, who were very well represented at the event.
Once again the top two teams in both sections playing a best of 9 games to decide the final! After two excellent finals the worthy winners in Group 1 were Neil Rafferty and Jim Fitzsimons. The Group 2 final was won by John Rafferty (Neils brother!) and Cameron Cunnium.
Thanks to everyone who turned up to play, to those who came for the dinner and also thanks to Fitzwilliam LTC for allowing the use of the courts on a busy Friday afternoon and for the lovely meal afterwards.