'76 in Mullingar for their 40th Reunion
Photo Gallery
May 21, 2016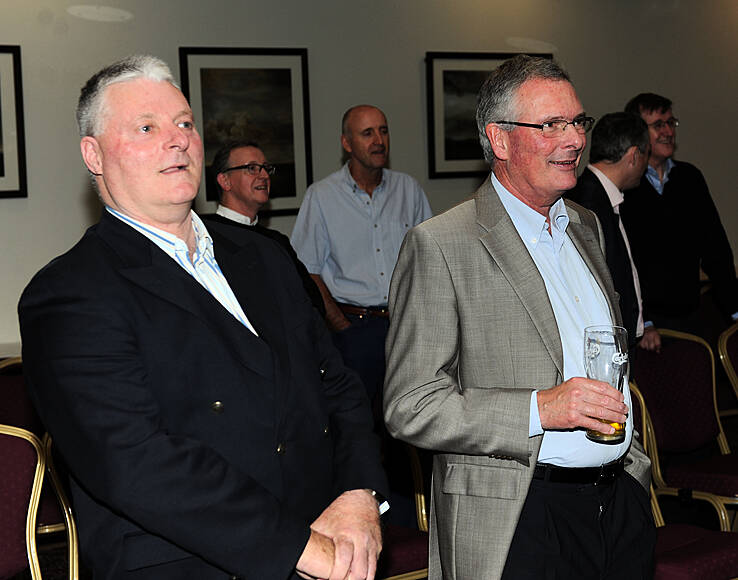 Philip Byrne, Jimmy Donegan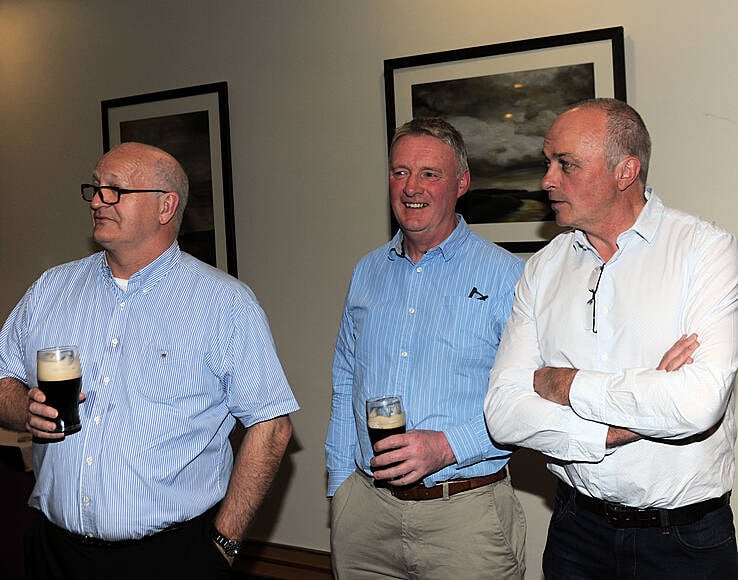 Peter Conlan, Con O'Flynn, Willie Sexton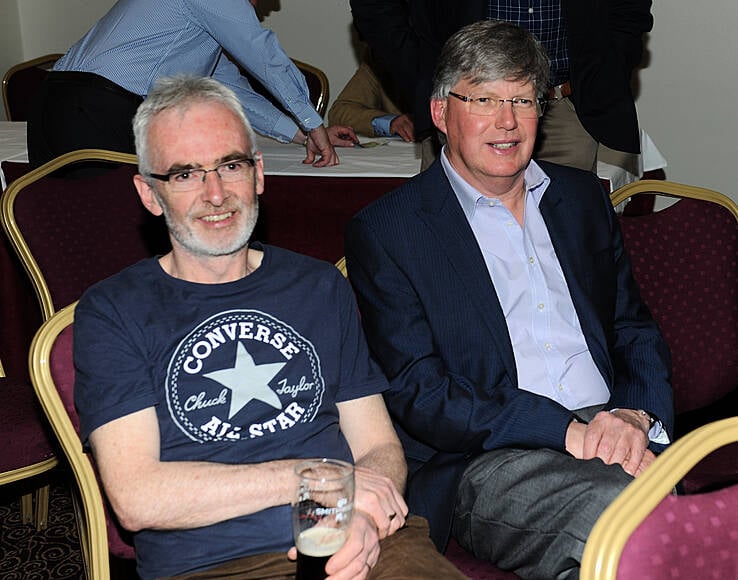 Paul Connolly, Gerald Canty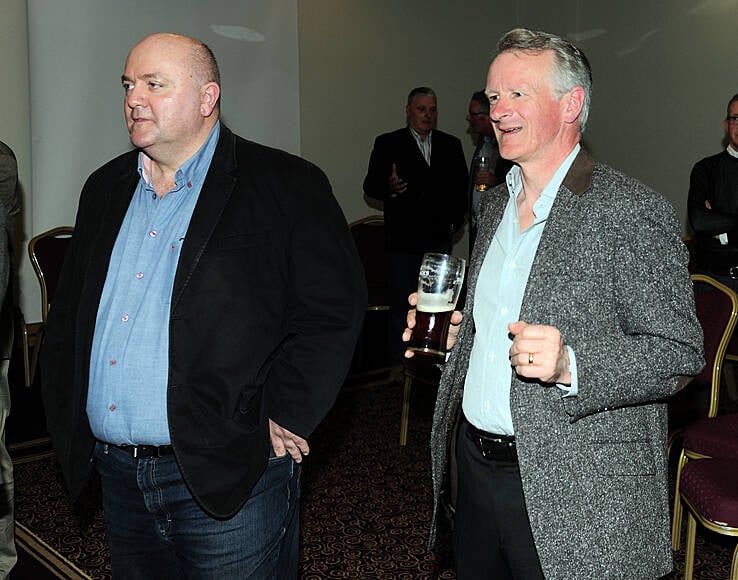 Paul Loughran, Richard Joyce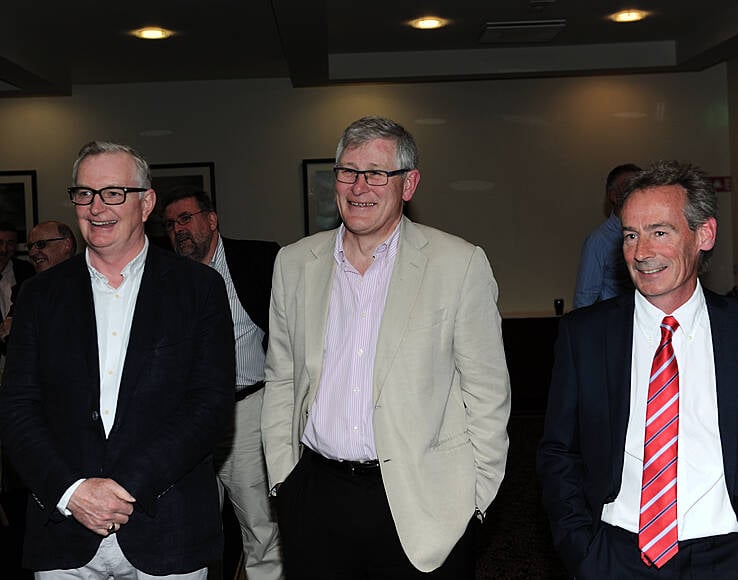 Tony Marsh, Vincent Nolan, Charlie McCann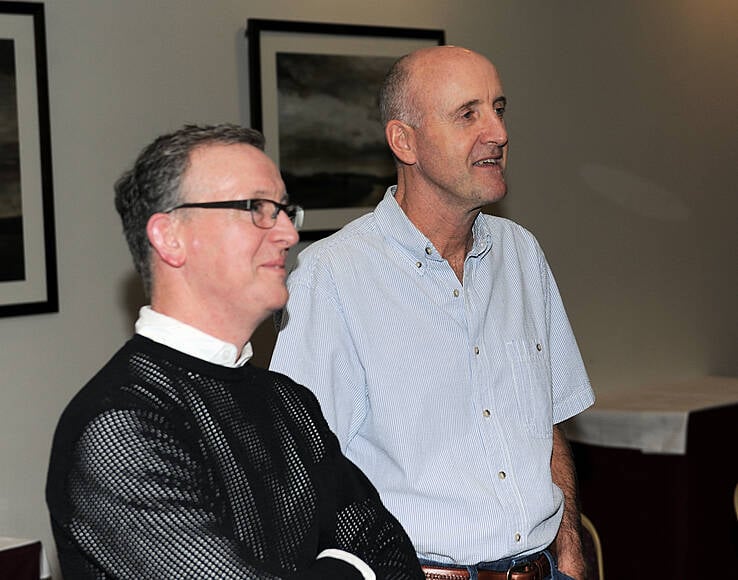 Vincent Smyth, Paul Magee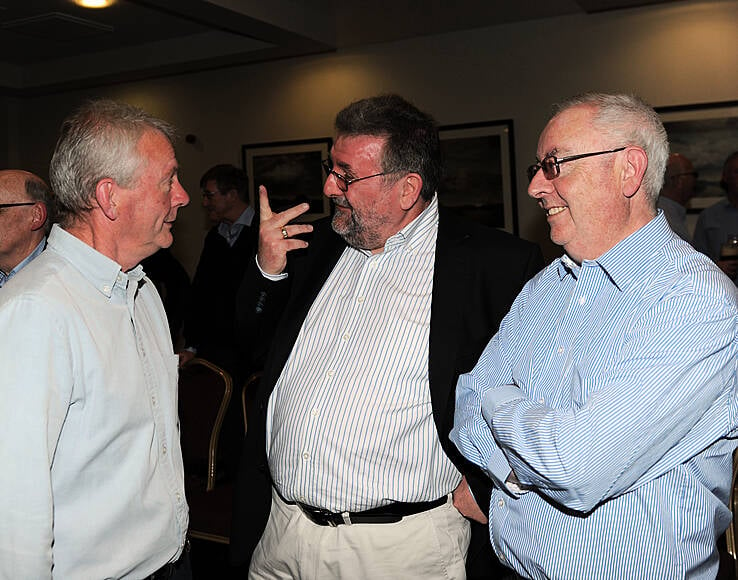 John Armstrong, Bernard Biggar, Larry Twomey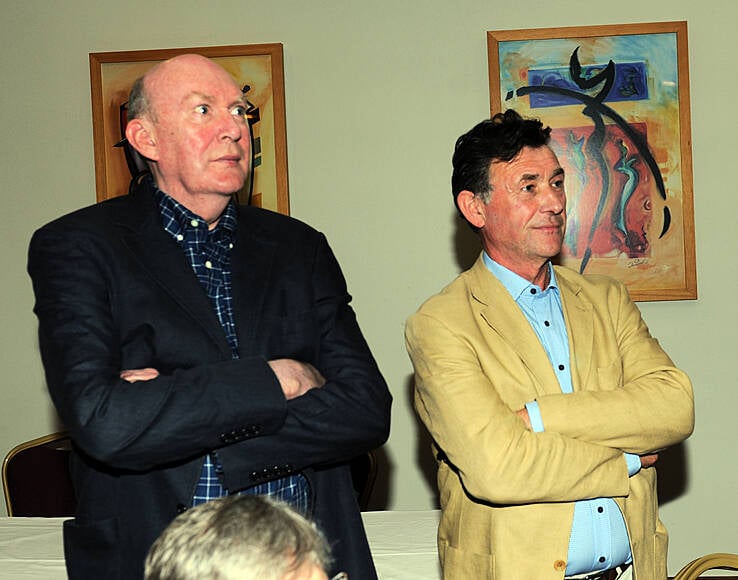 Edmund Louth, Andrew O'Rourke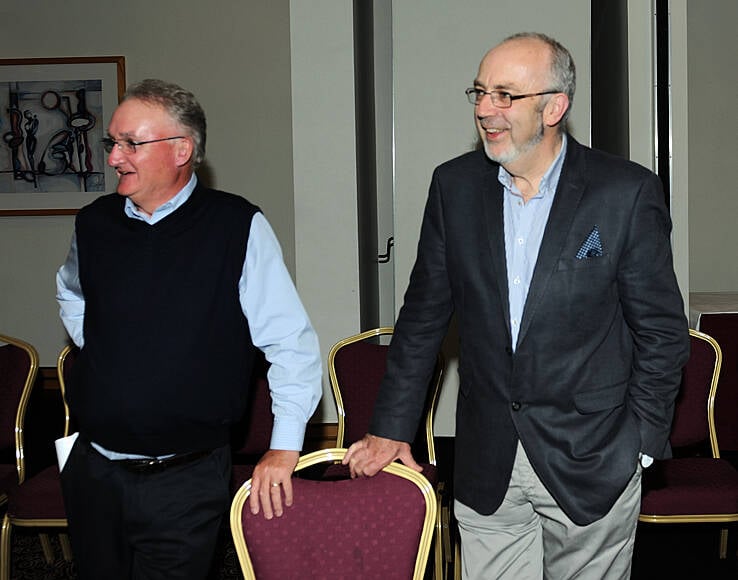 Eddie Buckley, Justin Brophy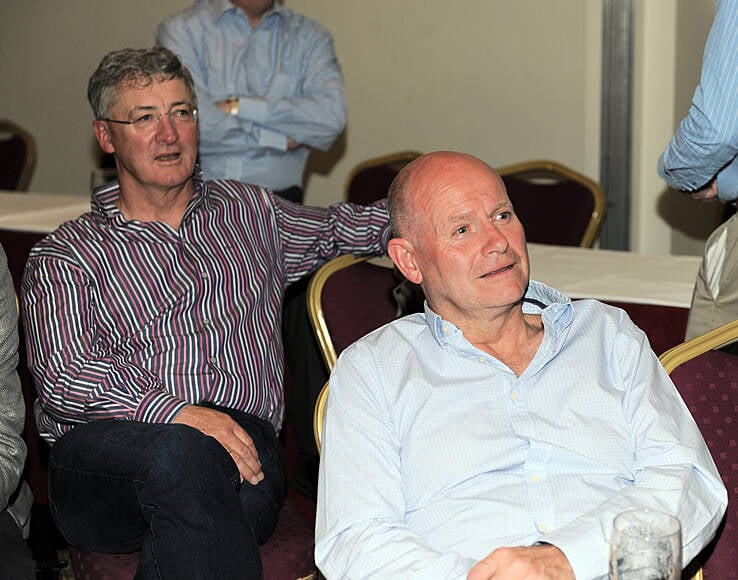 Brian Lennon, Barry Devaney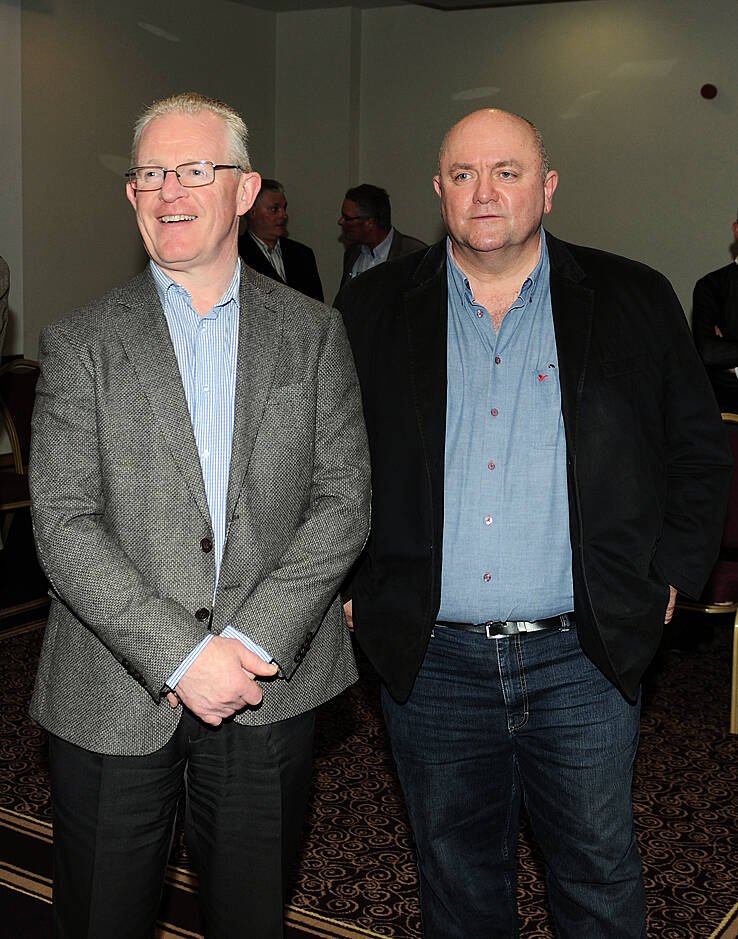 Brendan Fuller, Paul Loughran
Previous
Next
The Park Hotel, Mullingar was the venue for the 1976 year to host their 40th year reunion. This year had one of the largest numbers ever to attend the College, totalling a grand total of 86. After allowing for seven deceased members, a number of un-contactable folk and those who just couldn't make it for one reason or another, the total attendance on the day came to 43.
The proceedings kick started with a golf outing at the local golf club in Mullingar, when 16 lads took to the course, and after a fine afternoon weather wise, enjoyed the various challenges the course presented. Scorecards were not analyzed too much, but suffice to say all thoroughly enjoyed the experience and not least the refreshments before and after the round in the clubhouse!
Later on that evening, everyone met up at a reception party in the hotel before dinner .Quite a number of lads had travelled a good distance to be there, including from the EU agnostc UK - Peter O'Reilly, Gerald Collins, Aeneas O'Kelly; Luxemburg - Bernard Biggar; USA - Paul Magee and not least China!- Fr.Joe Loftus. Much credit to all these guys to make the journey to Mullingar. After a group photograph (reproduced below), a video clip was played for all, of 76 music, with footage of our infamous rugby team of that era, a lament from Richard McDonnell and various photos of some of the year, all put together by Pierce Higgins.
A great evening followed with lots of catching up to do around the dinner table and long into the early hours too. Banter and craic would best sum up the evening, especially with those who had not attended any reunions in over thirty years, and despite the' long time no see' syndrome, it would be fair to say all got on very well and bonded in a matter of minutes!
Such was the success of this reunion, many of the year expressed a view that one should not wait another ten years to get together again, and perhaps a reunion in five years time should be considered.
A.O'R.
'76 40th Reunion
4th Row: John Armstrong, Harry Byrne, Eddie Buckley, Justin Brophy, Jimmy Donegan, Michael McMahon, Pierce Higgins, Edmund Louth, David McCann, Peter Conlon. 3rd Row: Aeneas O'Kelly, Peter Bourke, Larry Twomey, Vincent Smyth, Paul Magee, Philip Byrne, Tom Sheils, Paul Connolly, Con O'Flynn, Barry Devaney, Willie Sexton. 2nd Row: Brendan Fuller, Paul MacQuillan, Paul Loughran, Vincent Nolan, Richard Joyce, Tony Marsh, Joe Loftus, James Hayes, Bernard Biggar, Peter McCormack. Front: Ciaran MacAteer, Gerald Canty, Charlie McCann, Andrew ORourke, Peter O'Reilly, Brian Lennon.