Business Lunch 1998
Conrad Hotel, Labour Party leader Ruari Quinn TD guest speaker
Mar 3, 1998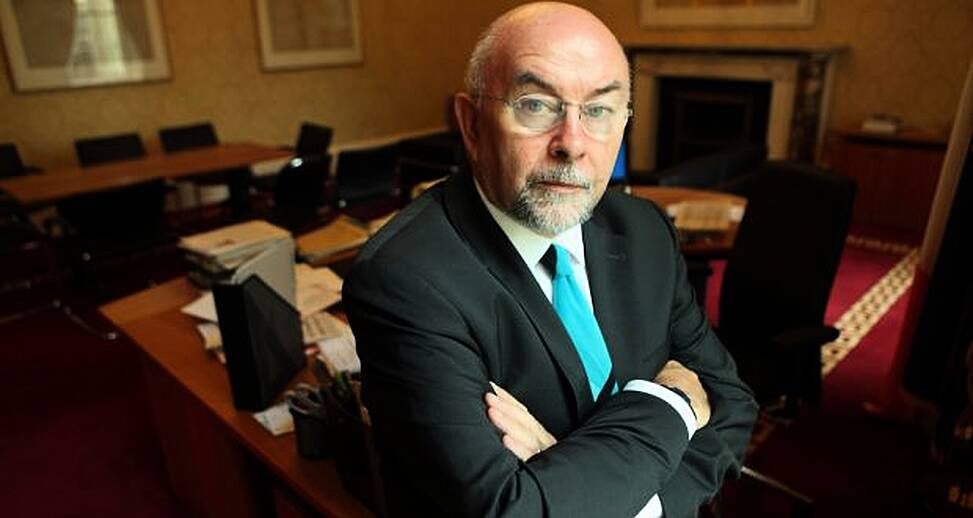 THE ANNUAL BUSINESS LUNCH took place in the Conrad Hotel on Friday 3rd of March 1998 and once again was extremely well attended.
The guest of honour was the Labour Party leader Ruari Quinn TD who gave a speech about the changes taking place at the moment in High Street trading in Ireland. "The Irish business community should not be concerned about the recent trend of large UK and continental chain stores seeking to move into the Irish market", Mr Quinn said. Rather Irish businesses should recognize the opportunity afforded by these developments and seek not only to compete to supply the Irish branches of the stores but to supply these stores across Europe. This, the former Minister for Finance said, was certainly something that Irish businesses could achieve as some companies had already demonstrated.
L-R: John Fitzpatrick, President of the Union, Ruari Quinn, Leader of the Labour Party,
Fr Kevin O'Shea C.M. College President and Andy McGready, College Headmaster
The lunch was also attended by a group of mothers of the pupils of the college. This is the first time that mothers have been invited to the business lunch and it is hoped that in future there will be further participation from the boy's parents at union events.
There was also an increased attendance from younger pastmen. As large numbers of those leaving the college are now joining the union under the mentor scheme initiative, we all look forward to greater participation at future events from those who have recently left the college.
While the majority of those attending the lunch had to return to work afterwards, it was heartening to see that even in these days of the tiger economy there was many who could adjourn to the bar downstairs to discuss the many optimistic things that Ruari Quinn had said in his speech. Apparently.
Charles Garavan