Castleknock College 60th Reunion Class '59
Jul 1, 2019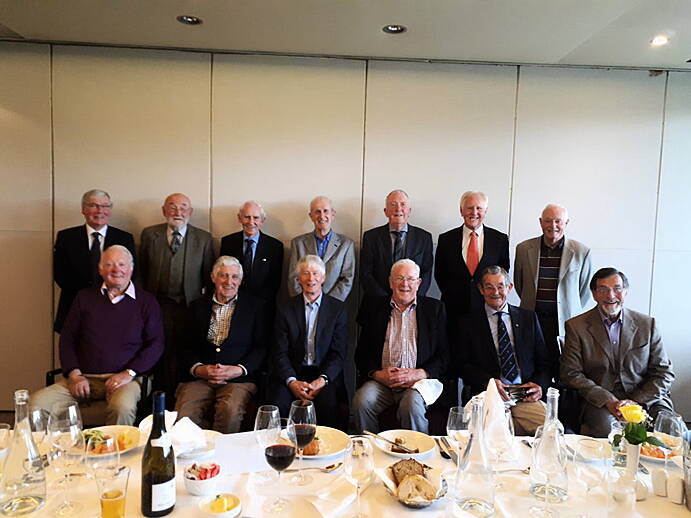 The sixtieth anniversary of the class of '59 was held in Milltown Golf Club on May 9th. The month of May was probably a bad choice as our many grandfathers had to make the choice between First Communion and Confirmations services and a 'Knock reunion on the same day. Advancing age, medical problems and holidays also impinged on the attendance. As a result we had a small but distinguished attendance of 13 pastmen, including 5 of the Leinster Schools Cup Winning Team of 1959.
The day started with a 9-hole golf competition which was won by Anthony Glynn with Des Carbery and Robin Palmer in 2nd and 3rd positions. The Golf was followed by an excellent lunch in the clubhouse and a number of hours reminiscing about our wonderful days in Knock. Many thanks to Robin Palmer, a member of Milltown who organised the golf and made the necessary arrangements for the lunch.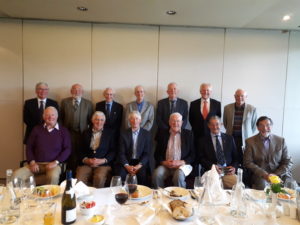 Back Row (L-R): David Frame*, James O'Donnell, Brian Brereton*, Des Carbery, Brian McMahon, David O'Keeffe and Anthony Glynn. Seated (L-R) Willie O'Driscoll, Jerry Carbery, Jim Pierse*, Pat Brophy*, Leslie Dowley* and Robin Palmer.
*= Members of the 1959 Leinster Schools Senior Cup winning team.
Leslie Dowley
Organiser