Class '09 10 Year Reunion
Oct 2, 2020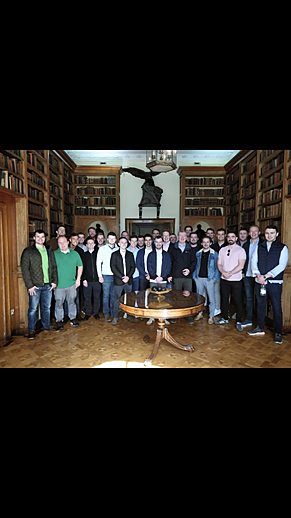 31/8/2019
10 years after leaving the room pictured below as classmates the class of '09 gathered as Pastmen. Mr Kinder provided a tour of the College before we had a light lunch in the Dayboy's Ref.
We then set off on a Tony Devine Bus to Carlingford for the night, reliving the Junior Cert Results trip we had 13 years previously. First stop was the Carlingford Arms to take in the Ireland v Wales warm up for the World Cup in Japan. Everyone was in good form after a 22-17 win as we set off for paintballing. Good craic was had and some revenge taken!!! After hot showers to ease the aching and bruised bodies, steaks and pints were required. Old and new stories were told long into the early hours.
Thanks to Organisers in Chief, Ian Garrigan and James McCarthy.
Roll on 2029!