Devin Toner, Castleknock Union Pastman of the Year 2018
Apr 10, 2018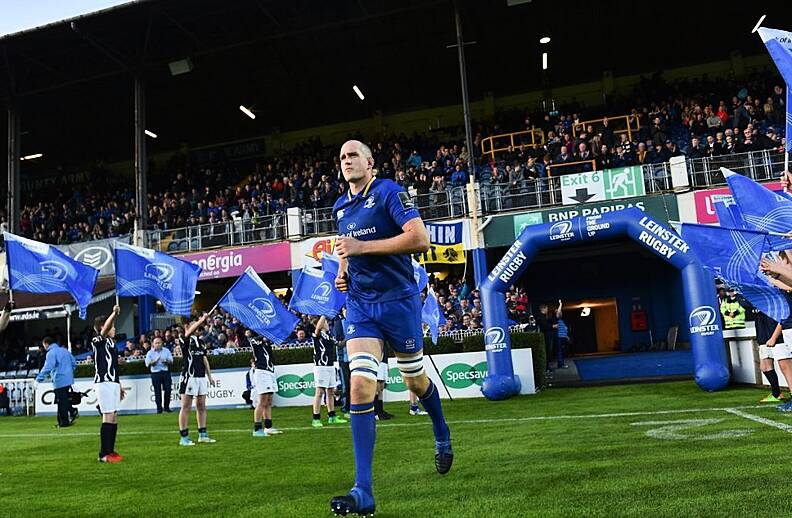 Dear Pastmen,
I have great pleasure in announcing that the Union's Pastman of the Year Award is going to our great international rugby star, Devin Toner, Class of 2004.
Devin played a huge role in Ireland's tremendous Grand Slam winning team this year and he has been a central part of the Ireland team for many years winning 58 caps.  With Leinster, Devin has been part of the backbone of the team for many years and had the honour of being named captain at the weekend winning a stunning 213th cap.
He has truly done us all proud with his talented and courageous performances on the rugby field and the Union proposes to honour Devin by presenting him with his Award at a reception at the Concert Hall in the College on Thursday 26th April at 7pm.  Former Ireland outhalf and Castleknock rugby coach, Mickey Quinn will be on hand to pay a special tribute to Devin.
We would be delighted to encourage you to attend especially those of you from Devin's time in the College and who are Ireland & Leinster rugby fans.
The Award ceremony will then be followed by the Union debate which this year is rugby themed.  It should be a lively debate as students, teachers and pastmen debate the motion "This house believes rugby has become too dangerous".  Gavin Cummiskey of the Irish Times will be our guest Chair and former Attorney General, Paul Gallagher, SC and Dick Wafer will adjudicate.  More information on the debate to follow.
Oisín Quinn
Union President