Feckin' out to Town, 50's style
Joe MacAvin, '53 remembers
May 19, 2017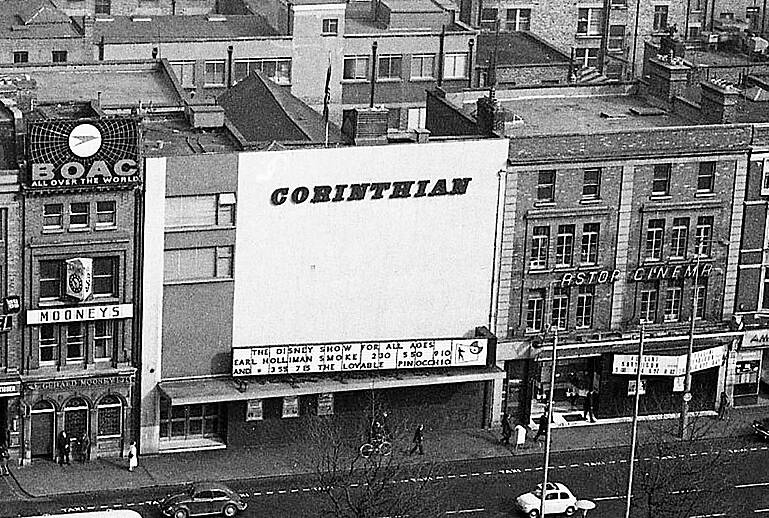 -
John Joyce has already done it two days this week. We are all in a boarding school, really locked up. We have one day off a month and that's it. The challenge is out there, the rules are there to be broken, so four of us have decided we are taking a day off! Well not quite a day off, as soon as classes are finished today, we are running across the playing fields down to the village.
Forty minutes later, we are at O'Connell Bridge. It's all planned. We have a time limit, straight to Sheries in Abbey Street and there is the mixed grill I have been dreaming about. Quickly, quickly around the corner to the "Ranch" sorry, it's the Corinthian Cinema, it always has Western films. We shoot our way out and we are back on the bus, now running back across the fields in the dark. Up the back stairs to our dormitory and we are now under the bed.
In ten minutes the "scholars" are with us. First question "Were we missed?" No! For the next few days we are heroes, younger students pointing at us "Did you hear about them? They took a day off." Sitting at the breakfast I just got a touch on my shoulder. It's the Dean "See you in my office after breakfast." As I turn the corner there are my three pals, "who squealed?" I said, they all replied "I don't know?" Now I have just received nine for my day out, three each way.
I have one small clue; in confession I said I had a mixed grill on Friday. "Not possible" he said. I said to him "Yes I did!" Is there a connection?