Fr Peter Slevin CM
May 8, 2018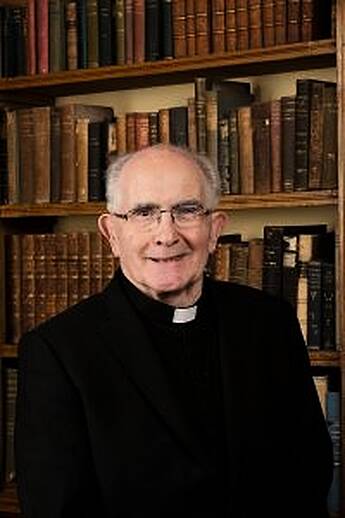 The Union was deeply saddened to learn of the passing of Fr Peter Slevin CM.
As you know Fr. Peter was the President of the College and was much loved by so many pastmen who had the privilege of being taught by him. As well as a teacher and priest he was also a highly regarded academic, mathematician & physicist.
He will be sorely missed by pastmen, the College community and the Vincentian family.
We express our deepest sympathies to his sisters Nan and Kathleen, his nephews, nieces and many friends, especially his colleagues and the Pastmen of the college and his Vincentian Confreres.
Fr. Slevin's removal will be held in the College Chapel on Tuesday evening from 4.00pm until 9.00pm with Removal Prayers at 6.00pm.
His funeral Mass will be on Wednesday morning at 12noon followed by burial in the Vincentian Community cemetery in the college.
https://www.rip.ie/showdn.php…
May he rest in peace