Luke McNally Class '18
Jul 14, 2022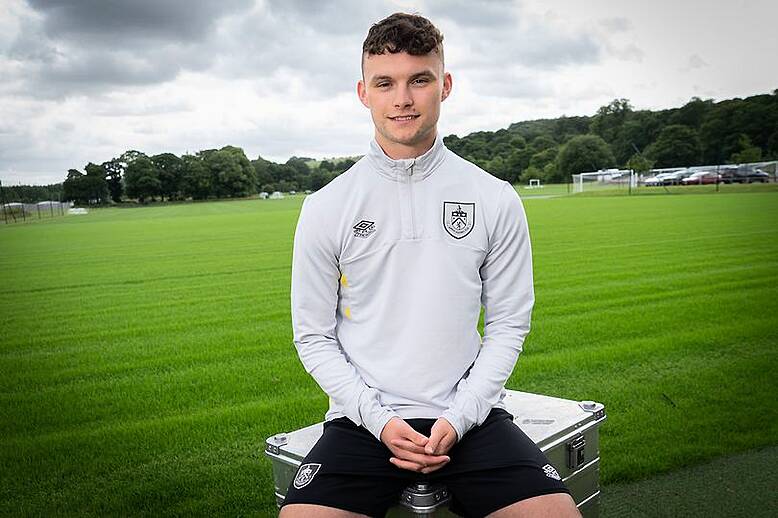 A hearty congratulations is due to pastman Luke McNally (Class of 2018) who was recently signed by Burnley to play in the EFL Championship next season on a four-year contract.
Luke previously spent time with Oxford United, who he joined from St Patrick's Athletic in the League of Ireland Premier Division. His rise to English football has been a steady one. He had his first involvement with St Patrick's Athletic all the way back in August 2017 before he signed a two-year contract with the club in February 2019. He went on loan to Drogheda United for the 2019 League of Ireland First Division season and finished his first full season with 37 appearances across all competitions and managed an impressive 9 goals despite playing in a more defensive position. He was awarded Drogheda United Young Player of the Year for 2019 and it was no surprise that Pat's were keen to keep him on. He signed a new two-year contract with the club on 27 January 2020 and made his senior debut for the club in the opening game of the season in February 2020.
In December 2020 he was named Young Player of the Year at Pat's and had caught the attention of some English clubs. This was confirmed when he signed with Oxford in late January 2021 in the EFL League One for a three-and-a-half year contract. After recovering from injury, he made his debut for Oxford in July 2021 in a friendly before his competitive debut for the club away to Burton Albion in August 2021. He scored his first goal in English football on 23 November 2021 during a win at home to Fleetwood Town.
Luke's progress continued with his signing for Burnley on 28 June 2022 where he will play under Belgium and Manchester City legend Vincent Kompany.
Luke has also had involvement on the international stage. He made his debut for the Republic of Ireland U19 team on 2 February 2021 against Czech Republic and in August 2020 he was called up to the U21 team.
Such accomplishments merit significant praise. We are very proud of Luke's achievements as a pastman of the College and wish him the very best of luck as he continues his football career.