Otherkin - out of Knock '09, the next u2?
Where are they now
Dec 1, 2015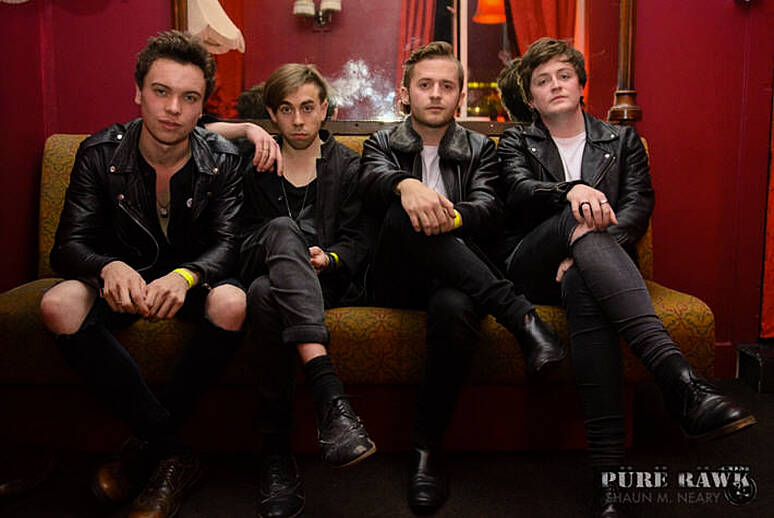 -
Once upon a time in Castleknock College, say 2003, first year students had an option to participate in an extra curriculum subject, namely 'Studio'. The idea behind this class was to educate students who already had an interest in, or played an instrument to write and record songs. To this intent the students were grouped in fours to pursue their endeavours.
One of these groups consisted of Conor Wynne, Niall McGrane, and the Curley twins, Dave and Robert. During the course of each year, apart from learning the basics of writing, playing as a group and studio techniques each group recorded one of their songs which was then included on a CD at year end. During the course of the three years the various groups got to play at special College events, i.e. Studio Concerts, Christmas Shows, and indeed Carol Services. Another event that the lads took part in was the Top Security sponsored Fr. Frank Maher bursary for individual Musicians and Singers. Conor was fortunate enough to win the second year prize for playing two compositions on Classical guitar. The idea behind the bursary was to spend the prize money on furthering their musical experience, which helped the purchase some of their first instruments.
From there on the Studio Band started to look for opportunities to play outside of the school. The band went through various lineup formations, and took on the name 'Emergency In Transit'. The band entered the Coca Cola sponsored 'Blastbeat' competition for young bands from all over the country, and they were fortunate enough to be placed second overall at the end of the competition. Their prize was a week's residency recording at Grouse Lodge Studios in Moate. This is the same Studio that Michael Jackson had stayed and recorded in during his six month stay in Ireland. The boys recorded six of their own songs during the week which became their first EP. 'Emergency in Transit' continued on playing, writing and recording until they had completed their Leaning Cert, which sadly signalled the end as they all went in different directions to fulfil their university ambitions in Medicine, Aeronautical Science and Marketing.
Conor and David went to Toronto for the Summer with some of their friends to seek employment, It was here that they met Luke Reilly from Slane, a very good singer and guitarist. There wasn't much work done in Toronto, they spent the summer jamming and partying! The three boys got on so well that they decided they would look for a Drummer and form a new Band when they returned home. Around the same time Rob Summons had just left the Band he was in and was recommended to the boys, hence, 'Otherkin' was born. The Band came together during their final two years of College education and have stuck rigidly to it. While dedicating themselves to their studies they continued to pursue their dream, recording their first EP, playing gigs regularly as well as being part of major music festivals including Electric Picnic, Longitude in Ireland and the BBC Introducing stages at Reading in Leeds in the UK.
-
-
This year has seen their endeavours come to fruition as Dave and Luke qualified as Medical Doctors, Conor received his Master's in Digital Marketing, and Rob completed his degree in Graphic Design. Coinciding with this they signed a lucrative Record deal with 'Rubyworks Records' in Ireland, the same label that signed 'Hozier' and 'Rodrigo Y Gabriella'.
The band is enjoying a current wave of success with their song 'Ay Ay' soundtracking the 'Rimmel London' ad campaign which is rolling out worldwide at the moment,it has also been used as background track on Setanta Sports for Football inserts. Another Internet Video site 'People are Awesome' have used it as the soundtrack for their Best of October Video, with over 60 million views on Facebook and 480,000 on YouTube to date.
The Band are also enjoying their first label release 'The 201' EP which is getting great reviews, especially in the UK with BBC Radio 1 and XFM .The Band are currently on a three week tour of UK to promote the EP, they come back to Ireland on December 6th to record 'Other Voices' for RTE TV and they then support 'ASH' on their nationwide tour before Christmas. The Bands first New Year adventure takes them to Holland for the 'Eurosonic Noorderslag' Festival, with a tour of Scandanavia in the offing.
'Otherkin' write, record and play all their own music.
Stream The 201 EP on Spotify