Paul Gallagher SC, class of '72, Appointed Attorney General of Ireland
Jun 30, 2020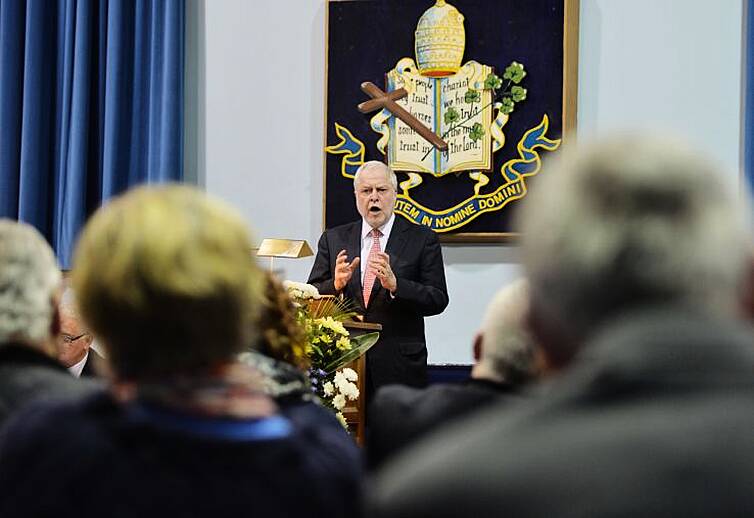 Paul Gallagher pictured speaking at the Union Debate held in the College in 2016.
The Union wishes to extend its heartiest congratulations to Paul Gallagher SC (Class of 1972) who was appointed as Attorney General of Ireland in the recently formed coalition government. This is a noteworthy achievement as Paul also previously served as Attorney General from 2007-2011. He studied law at UCD (BCL), Cambridge University (LLM) and the King's Inns and has been a senior counsel at the Irish Bar since 1991. He is also a Bencher of the King's Inns. Those familiar with his career at the Law Library will know he has developed a very successful practice and is regarded as a highly respected barrister who has been involved in many of the most serious cases to come before the courts in recent years. Paul has been a great supporter of the Union also having both spoken at and adjudicated separate Union Debates. We wish him every success during his term.
An interesting side note is that Paul is a member of a very unique club of pastmen who have served in the same role. Former Attorneys General who were students at the College include Cecil Lavery (Class of 1911 and former Supreme Court Judge), Charles Casey (Class of 1913 and former High Court Judge) and Anthony J. Hederman (Class of 1940, former Supreme Court Judge, former Union President). A very accomplished group indeed.