David Mongey, class '77
In Memoriam
Sep 16, 2006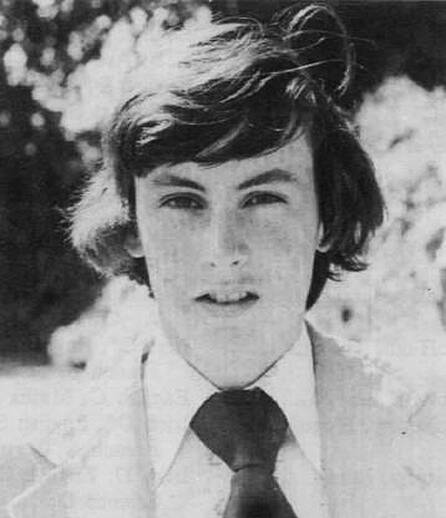 1977 Economics Gold Medal, David Mongey
We report with sadness the untimely passing 16 September 2006 of David Mongey, Union Honorary Treasurer.
David was a pupil from 1972 untill 1977 during which time he was a member of the JCT and also won the gold medal for Economics. He graduated from UCD with an Honours B.Comm and went on to become a Chartered Accountant achieving 2nd place in Ireland in his final exams. Following qualification, David spent ten years in South Africa where he worked as a Chartered Accountant and Consultant. After his return to Ireland he became Group Finance Director of Uniphar.
Outside of his professional career, David involved himself in many pursuits including sky diving, deep sea diving, Whitewater rafting, sandsurfing and skiing not too mention his various party antics! His athletics took him through six marathons and two 50km races, but it was always golf which was his great passion. He would jump at the chance to play golf anywhere any time at the drop of a shot and regularly played in the Past Pupil outings. He was thrilled when he had the honour of winning the Castleknock Cup and was so proud of the fact that his two uncles and grandfather had won it before it him. But probably his proudest moment was having a hole in one on the Arnold Palmer designed course in Villamoura when the man himself happened to be there to congratulate him. David never ceased to get great mileage out of that story.
However, above all David's zest for life and gift for not only creating but maintaining friendships was the essence of who he was. He was a wonderful lifelong friend to so many and is sadly missed for his loyalty, steely determination, wicked sense of humour and sheer love of good craic.
David bore his illness with bravery and his determination and strength against such terrible odds was a source of inspiration to all who had the pleasure of knowing him.
JK