Dermot Ward, class '53
Jan 23, 2020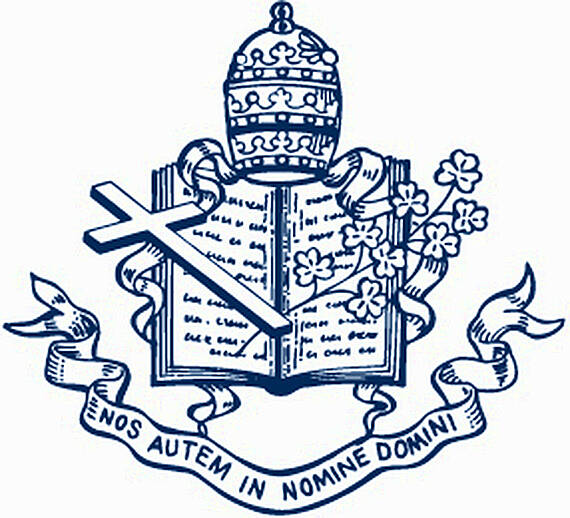 The Union was deeply saddened to learn of the passing of Dermot Ward (class '53).
Dermot came to Castleknock in 1947 and was the third of four brothers from Kilcloon in Co Meath who attended the college in the 1940's and 1950's, the others being Michael (class of 1949), Raymond (class of 1951) and Pat (class of 1956, R.I.P. 2015).
The journey from Co Meath to Castleknock was a familiar one for the Ward brothers, as Dermot's Father, Joseph (class of 1914), his Grandfather, Michael (class of 1873), and his three Granduncles (Laurence, Patrick & Fr John C.M.) all attended the college.
During his time in the College Dermot was involved in many sports. However it was on the rugby field where he excelled and became one of the outstanding players of his year in Castleknock and Leinster, known by all for his 'devastating' tackling.
Dermot played for the Senior Cup Team for three consecutive seasons, and was captain in his final year in 1953. In 1952 Dermot was part of the team that narrowly lost in the Senior Cup Final in Lansdowne road to Terenure by 9 points to 3. He played for Leinster Schools for two seasons, captaining the side in 1953 against Munster.
Upon leaving Castleknock, it was no surprise when Dermot pursued a career in farming like his father and grandfather before him. He studied agriculture at the Albert Agricultural College in Glasnevin. He then farmed for many years, first near Dunboyne in Co Meath and later in Redcross , Co Wicklow.
Dermot continued to play rugby after leaving school and joined North Kildare RFC. There he was a prominent player with the club for many years and was part of the successful team who won the Provincial Towns Cup in 1958.
Those who knew Dermot remember him as a gentleman; his was a life well lived.
The loss of Dermot will be felt by all who knew him, especially his sister Eithne and brothers Raymond and Michael.
However it is to his wife, Ann and their family; Miriam, Lorraine, Donal and Catherine that the loss will be most deeply felt. To them we offer our sincere condolences.
May he rest in peace.
https://rip.ie/death-notice/dermot-ward-wicklow-town-wicklow/406064
Requiescat in Pace