Feargus Flood, class '46
Sep 19, 2022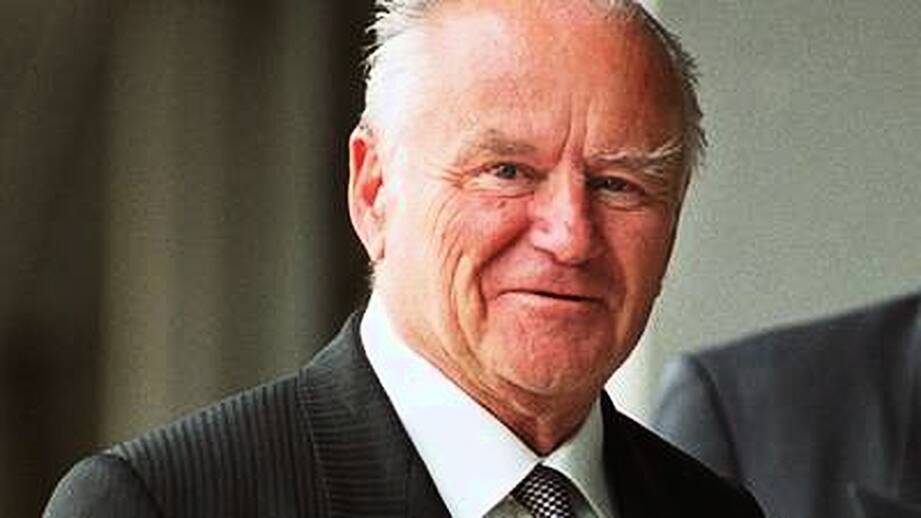 The Union was sad to hear of the recent passing of Mr Feargus Flood (Class of '46), a former Judge of the High Court. Feargus, a native of Donegal, was perhaps best known for presiding over the Tribunal of Inquiry into Certain Planning Matters and Payments. He was educated at Castleknock, UCD and the King's Inns. He pursued a career at the Bar after being called in 1949 and subsequently became a Senior Counsel in 1975. After a successful legal career, he was appointed a High Court Judge in 1991.
The impact of his work with the Tribunal is beyond the scope of this note but further details can be found in this article published in The Irish Times on 12 September 2022:
https://www.irishtimes.com/crime-law/courts/2022/09/12/feargus-flood-the-judge-who-chaired-landmark-planning-tribunal-dies-aged-94/
The Union expresses its sincere condolences to his wife Anna, his children Richard, Micheline and Suzi. May he rest in peace.
https://rip.ie/death-notice/feargus-flood-howth-dublin/507649
Requiescat in Pace