James Joseph Murphy, class '06
In Memoriam
Oct 17, 1966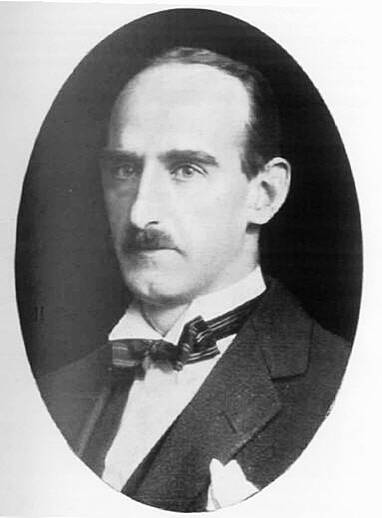 J. Joseph Murphy, Union President 1946-47
During the year Joseph J. Murphy, LDS, passed to his reward. Joe Murphy was one of three brothers along with Tommy and Fr. Austin, who were very closely associated with Castleknock since the beginning of the century. When he left the College he studied dentistry in the College of Surgeons and later qualified. He soon built up a large practice for himself in Dublin and Blackrock. In fact the pressure of private practice made him give up, in later life, an appointment with the Dental Hospital. In 1940 the Irish Dental Association honoured him with its Presidency for that year. Not only was he a most prominent and highly regarded member of the profession but his kindness and easy manner made even visits to the dentist far less fearful than is normally the case.
Joe was always a keen sportsman and, indeed, his love and zest for life was one of his most marked characteristics. Tennis was his first love and it was only comparatively recently that he gave up playing. A life-long member of Fitzwilliam Club, he was a former President. The College is indebted to him for the Murphy Tennis Cup which has done so much to encourage the game amongst the boys. He also played golf and was a Past President of Killiney Golf Club.
He always took a keen interest in the College and in the Union activities and was a highly regarded member of the Union Committee. On the occasion of the Golden Jubilee of the Union in 1947 he was elected President and officiated at all the celebrations for that year. The College offers its sincere sympathy to his widow and two sons. Dr. Harry and Desmond, on their bereavement.