Kevin Haugh, class '62
1944 - 2009
Jan 29, 2009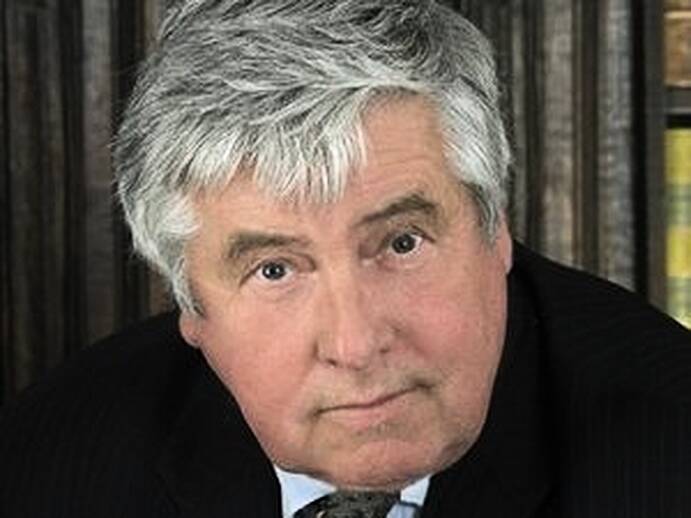 Mr Justice Haugh, High Court judge was educated at Castleknock College, UCD, and King's Inn, Kevin was called to the bar in 1966 and was himself a son of a High Court judge.
Kevin Haugh was not just one of the brightest criminal lawyers of his generation, but of any generation. Behind a cheery and invariably mischievous smile lay a nimble intellect which was ruthless in cutting to the core of a case, and anything which got in the way of it. Called to the Bar in 1969, he cut his teeth on the South-Eastern Circuit where he developed a mixed practice. His was a legal family: his father had been attorney general and a judge in the High and Supreme Courts.
He quickly acquired a reputation as a skilled cross-examiner with a good line in self-deprecation. He was contemptuous of ceremony and could wither pomp with a crushing one-liner. He was also possessed of a wicked sense of humour. Accepting a pro bono brief on behalf of an impecunious client who had only a small field and an ass, he quipped to the solicitor (who was as overtly gay as those days permitted) that he would be quite happy to accept the land and that he was sure he would be happy with his ass.
He took silk in 1983 and was much in demand by the DPP and the defence. His incisiveness and clarity in presentation had matured into a finely honed sense of where the justice lay in a given case. He was a much feared opponent. Despite the level of professional detachment and objectivity he brought to his work, he always demonstrated great empathy for clients no matter the crime.
As lead counsel, he appeared in many high-profile cases and prosecuted the gruesome murder of Imelda Riney, her son Liam and their parish priest Fr Joseph Walsh by Brendan O'Donnell. It was a complex case which included defeating a plea of insanity raised by O'Donnell.
In 1996 it was no surprise when he was appointed to the bench, but it was tempered with disappointment. The Bar universally regarded him as a great loss, and some complained that his sitting in the Circuit Court was a waste of a prodigious talent, all the more so, because it was well-known that a High Court appointment was his for the asking. While the Circuit Criminal Court deals with all offences with the virtual exception of murder and rape, the important precedents and nuanced developments in the law are handed down by the High Court and Court of Criminal Appeal.
But the workload of a High Court judge has become unbearable in recent years and he was strongly opposed to a live-to-work ethic.
Despite this he did make his mark. He made a landmark decision restraining the prosecution of Charles Haughey on charges of obstructing the McCracken Tribunal following comments made by Mary Harney, the minister for health, suggesting that he was guilty. The DPP challenged his right to make that order in the High Court, but his decision was upheld. His charge to the jury on the disadvantages faced by an accused defending himself on old charges of rape or indecent assault often going back 30 years was adopted verbatim by the Court of Criminal Appeal as a template, and is now mandatory for all trial judges trying such cases.
He was a light sentencer, utterly unaffected by media hysteria and uniformed clamour for throw away the key-style punishments.
It was his reputation as an independent and impartial thinker that prompted the minister for justice to persuade him to become the first chairman of the Garda Siochana Ombudsman Commission, tasked with investigating complaints into garda behaviour. There were rows over resources and funding. His hallmark ability to cut to the chase cut no ice with the labyrinthine machinery which is the civil service. He made no secret of the fact that he found the petty politics frustrating and this was a major factor in his decision to cut short his period of tenure.
One beneficial side-wind was that, because the Act under which the Commission was set up provided that the judicial member should be a High Court judge, he was elevated. Both he and the Bar had looked forward to his return. Meeting him a few days before he died he talked enthusiastically of doing cases.
He was just as understated out of court. He loved eating out and was a good raconteur. Above all, he particularly savoured the time he spent with his family. His appointment to the Administrative Tribunal of the United Nations meant regular trips to New York and Geneva and allowed him to indulge his love of travel. He maintained a place in Antibes.
But he was also an intensely shy and private man who enjoyed solitude.
Kevin Haugh, who died on January 29, was imbued with a great sense of fun. It was tempered with humanity and kindness. He was a good colleague and a great barrister. He was also a fine judge who never made the mistake of being judgmental.
He is survived by his wife Annette, his children Sarah, Bob and Geraldine, and three grandchildren.
- Michael O'Higgins SC