Liam J. Faller, class '41
In Memoriam
Jul 19, 1980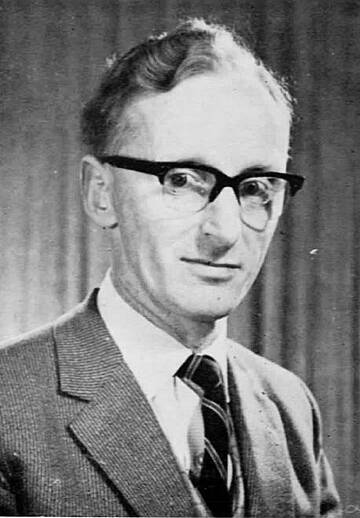 Dr. Liam J. Faller
The death occurred of Dr. Liam Faller at his home in Lincolnshire.
Born in Galway, he came to Castleknock in 1937 and was a popular figure in College life. After leaving College he returned to Galway to study medicine, and enjoy at the same time a distinguished rugby career with UCG and Connaught.
After qualification Liam went into general practice in the north of England. He later decided to specialise in Chest Medicine and in 1954 was appointed Medical Director of one of the X-Ray Units attached to the Liverpool Regional Hospital Board. In 1959, when the first English City survey of tuberculosis was carried out in Liverpool, in which units from all over Britain took part and when more than a half-million people were X-rayed in two weeks Liam was Deputy Director of the project. A year later he took over full control of all the Liverpool units. With the decline of tuberculosis brought about by this campaign, together with the advance in new drugs, Liam decided to return to general practice in 1961. He settled as a GP near Boston in Lincolnshire.
Liam enjoyed his time at Castleknock, and was a staunch supporter of the bi-annual Union dinner in London, and indeed paid us the ultimate honour when he sent both sons to be educated with us, Eamonn, class '69, and Dennis, class '70. Liam died suddenly on 19th July 1980 and is survived by his wife Theresa, sons, Eamonn and Dennis, and daughters Stephanie and Geraldine.
Requiescat in Pace