Tommy Boylan, class '56
In Memoriam
Apr 5, 2016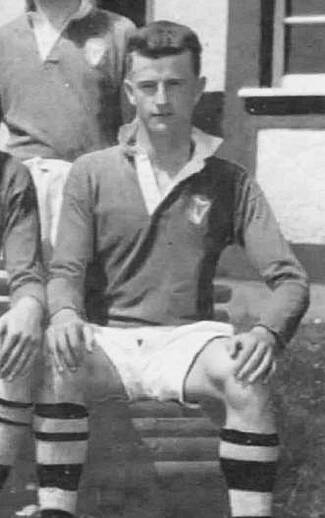 The Union was saddened to hear of the passing of Tommy Boylan, class '56
The death has occurred of Thomas Anthony (Tony) BOYLAN
Dolphins Barn, Dublin / Lucan, Dublin
BOYLAN Thomas Anthony (Tony) Dolphins Barn, Dublin 8 and formerly of Lucan Co. Dublin April 5th, 2016 – peacefully at St. James's Hospital, surrounded by his loving family. Beloved husband of Celine and loving dad of Michaela, Michael and Mark. He will be very sadly missed by his loving wife, children, sisters Imelda and Malin, grandchildren, son-in-law, daughter-in-law, nieces, nephews, relatives and friends.

Removal on Thursday evening 7th April from St. James's Hospital to the Church of Our Lady of Dolours, Dolphin's Barn arriving for 5.30pm. Funeral on Friday morning after 10am Mass to Newlands Cross Cemetery. House private please. Family flowers only, please. Donations, if desired, to St. James's Hospital Foundation, St. James's Hospital, Dublin 8 or at www.supportstjames.ie

"May he rest in peace"
Date Published: Tuesday 5th April 2016                                                   Date of Death: Tuesday 5th April 2016
---
Tommy arrived at Knock in the footsteps of his brothers Eamonn '43 and Joe '46 and immediately made his mark in all aspects of College life, but especially so rugby, where he excelled at full-back for both '55 & 56 SCT campaigns, which culminated in Leinster caps as pictured above.
He remained Knock to the core till the very end, and we were very touched to receive this message from his daughter Michaela -
The Knock colours are on his coffin as he lies in church tonight. Still trooping the colours.
Some say he was the best ever full-back at Knock. All say he was much loved and will be greatly missed. We extend our heartfelt sympathy to the Boylan family.
Requiescat in Pace.