William MacDonald, class '25
In Memoriam
Nov 9, 1984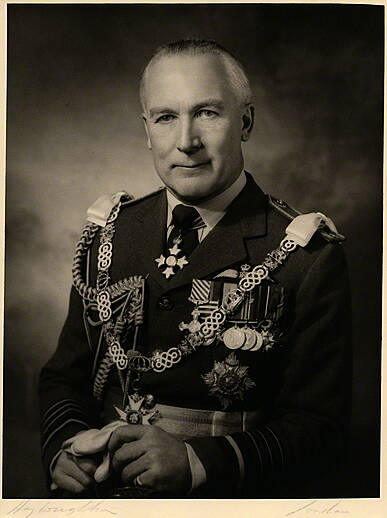 Air Chief Marshal Sir William Lawrence Mary MacDonald GCB CBE DFC
It is with the deepest regret that we record the death of Air Chief Marshall Sir William MacDonald. Willie MacDonald spent two years in the college in the mid 1920's. On leaving, he was attracted to a career which at the time offered exciting promise, namely to fly aeroplanes. In 1929 he joined the RAF and thereafter served as a flying instructor in the UK and Middle East. While in Palestine 1936-38 he was the High Commissioner's pilot.
This largely routine existence was shattered by the outbreak of the Second World War, and particularly by the cataclysmic events in France in 1940. In these he was directly involved having been given command in 1938 of No.150 Squadron. In 1940 he was awarded the DFC for his part in bombing operations. By the end of the war in which he rose to the rank of Air Commodore, he had been twice mentioned in dispatches, and in the 1946 New Year Honours was made CBE. He was also made Chevalier, Legion d' Honneur and awarded the Croix de Guerre.
After the war Willie served as Commandant, Central Flying School 1946-48, was on exchange duties with the USAF 1948-50, and was AOC RAF Singapore 1952-54, assistant chief of the Air Staff 1954-58 followed by a period as AOC Middle East Air Force. From 1965 until his retirement he was an Air ADC to the Queen. He had been made CB in 1956, KCB in 1959 and GCB in 1965.
In relating the above list of achievements and awards we are conscious that we are recording the exploits of a man who had made a tremendous success of his chosen career. Now that he has departed from us we ask Him who rewards all our deeds and actions to reward Willie for a life well spent. To Willie' s son and daughter we in Castleknock extend our deepest sympathy.
Requiescat in Pace