Committee Members
1896 through to 2018
Dec 10, 2015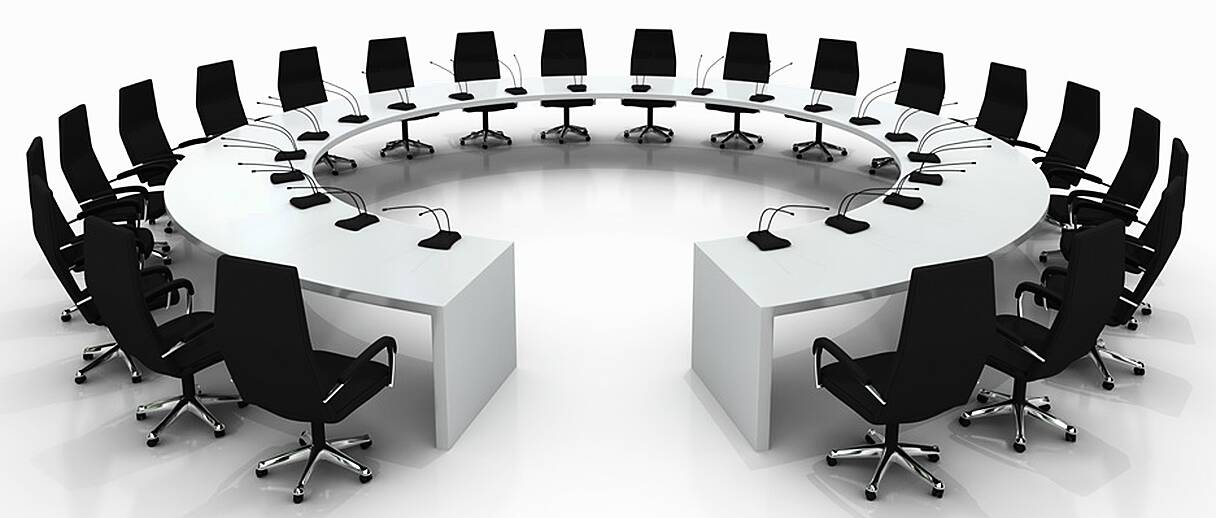 -
Any who served as Union President or Honorary Officer would agree that the success of their term of office was in no small part down to the support they received from general committee members, i.e. those who serve without title or chain of office.
Included in that number would be the regional Vice-Presidents for Munster, Connacht, Ulster and Great Britain. That mandate which was introduced in 1922, was allowed to lapse in 2009, but perhaps prematurely based on Connacht and Munster reunions held since, and quite a number of past men resident in Great Britain are also calling for that branch to be reactivated. In 2000 the committee was further strengthened by the appointment of a Junior President mandated to improve engagement with younger past men which has proved to be a great success.
As a small measure of recognition, set out below ranked by years of service is the service of those committee members who did not subsequently serve as President, Treasurer or Secretary.
It would be remiss of us not to point out that out of the five longest serving, three are recent committee members who between them account for sixty four years service - Geraldine Corrigan enters her twenty-second year of service, Barry Walsh his twenty-first and Billy Gallagher had also completed twenty-one years service prior to his notional retirement - he still runs our annual retreat.
A debt of gratitude is owed to each and every one of them.
GENERAL COMMITTEE MEMBERS 1896 - 2018
(i.e. did not serve as President, Treasurer or Secretary)
Member, class of
Term
Years Service
Regional Vice-President
Junior President

---

Frank B. Meagher, '25
1931-62
31
Connacht
Francis O'Leary, '21
1926-50
24
Ulster
Geraldine Corrigan, PTA
1996 --
22
Barry Walsh, '83
1997 --
21
Billy Gallagher, '61
1995-16
21
David Frame, '59
1964-82
18
Brendan Ryan, '57
1979-96
17
Michael Smyth, '10
1933-50
17
Ulster
Francis X. Smyth, '15
1923-40
17
Joseph Brennan, '06
1924-40
16
Edward J. McElligott, '94
1907-23
16
Philip Callan, '65
1907-23
16
Bill Phelan, '59
1994-09
15
Great Britain
Leonard Healy, '75
1994-09
15
Munster
Robert J. Cullen, '19
1951-66
15
John J. Hearne, '90
1920-35
15
Munster
Ward McEllin, '73
1985-99
14
Connacht
Fred C.Dwyer, '32
1969-84
14
Great Britain
Thomas Curran, '99
1936-50
14
Munster
Dermot O'Donovan, '61
1986-79
13
Munster
Patrick V. Hopkins, '46
1960-73
13
Ulster
Robert Landy, '95
1907-20
13
John J. Toner, '24
1928-40
12
Thomas J. O'Meara, '10
1927-39
12
John Byrne, '99
1923-35
12
Tom MacKenna, '39
1988-99
11
Ulster
Declan MacQuillan, '81
1987-98
11
Peter Duggan, '87
1999-09
10
Connacht
Tomas MacKenna, '83
1999-09
10
Ulster
Hugh O'Donoghue, '44
1984-94
10
Great Britain
Paul Lavelle, '58
1979-89
10
Patrick White, '68
1974-84
10
Patrick J. Murphy, '43
1960-70
10
Brian Dunleavy, '99
2003-12
9
2004-05
Luke Mooney, '94
2000-09
9
Brian O'Hegarty, '50
1956-65
9
Donal Nolan, '28
1941-50
9
Munster
John Murray-Bligh, '97
1931-40
9
Great Britain
Declan Winston, '53
1967-75
8
Martin Dyar, '35
1962-70
8
Connacht
Edward G. Fitzgerald, '21
1956-64
8
John Lowe, '50
1956-64
8
Charles J. Gallen, '12
1931-39
8
John R. Peart, '93
1915-23
8
Eoin Bresnihan, '60
1983-90
7
Connacht
Niall Higgins, '47
1971-78
7
John Lacy, '61
1962-69
7
Ambrose E. Birmingham, '82
1896-01
7
Gerald Molloy, '49
1896-01
7
Henry J. Gill, '50
1896-01
7
Joseph Patrick O'Reilly, '46
1896-01
7
Thomas Nedley, '38
1896-01
7
Jack Hurley, '11
2012 --
6
2018 --
Stephen Connolly, '04
2010-16
6
2014-15
James O'Reilly, '41
1976-82
6
John F. Smith, '64
1970-76
6
Maurice E. Fitzgerald, '93
1925-31
6
Francis J. Dunne, '82
1924-30
6
Francis J. O'Donnell, '09
1918-23
6
Mark Curley, '06
2013 --
5
Shane McCarthy, '03
2004-09
5
Warren Barry, '03
2004-09
5
2006-09
Jack Mullan, '43
1983-88
5
Ulster
Patrick Bourke, '57
1979-84
5
John Cox, '73
1977-82
5
Patrick Ward, '56
1977-82
5
Paul Loughran, '76
1977-82
5
George Murnaghan, '55
1958-63
5
Thomas Boland, '98
1935-40
5
Gabriel Guy, '08
1926-31
5
Connacht
Patrick J. Meehan, '94
1923-28
5
Joseph Murray, '48
1902-07
5
Robert Farnan, '91
1902-07
5
Thomas Shaw, '88
1902-07
5
Johnny Cosgrove, '06
2014 --
4
Stephen Boyle, '01
2010-14
4
2012-13
Stephen Conway, '79
1995-99
4
Clement Passmore, '62
1993-97
4
Dudley O'Donnell, '61
1991-95
4
Tony Sheridan, '77
1988-92
4
Liam Lyster, '74
1986-90
4
Tommy O'Reilly, '56
1981-85
4
Tim Collins, '77
1979-83
4
Eamonn Cahill, '57
1979-80
4
Vincent Nagle, '66
1967-71
4
Eamon Smyth, '38
1964-68
4
Conor Crowley, '46
1956-60
4
John D. Fitzgerald, '18
1936-40
4
Arthur R. Conan, '27
1927-31
4
Christopher Gore-Grimes, '96
1926-30
4
Kevin Maughan, '21
1925-29
4
Patrick W. Joyce, '21
1925-29
4
Patrick T. McArdle, '99
1920-24
4
Keith O'Neill, '01
2009-12
3
2010
Conail Flynn, '87
2006-09
3
Andrew Kennedy, '71
2001-04
3
Karl Marnane, '93
2001-04
3
Noel Curran, '99
2001-04
3
David Brennan, '70
2000-03
3
Patrick Farrell, '93
2000-03
3
2001-03
Bob Haugh, '88
1997-00
3
Charles Garavan, '88
1997-00
3
Luke Healy, '85
1997-00
3
Simon Toland, '88
1995-98
3
Ronan Barry, '90
1992-95
3
Anthony Burke, '81
1990-93
3
Mark Byrne, '88
1990-93
3
Martin A. Rafferty, '83
1990-93
3
Eoin Armstrong, '81
1987-90
3
James Fitzsimons, '81
1987-90
3
Chris Barry, '87
1986-89
3
Adrian Peters, '79
1983-86
3
Terry Keaney, '79
1983-86
3
Niall Doyle, '40
1982-85
3
Peter Collins, '79
1982-85
3
Peter Hannan, '78
1982-85
3
Brian Slowey, '51
1981-84
3
Patrick Farrell, '25
1979-82
3
Pierce Higgins, '76
1979-82
3
Thomas Lombard, '56
1979-82
3
James Hally, '74
1977-80
3
Cornelius Murphy, '67
1975-78
3
Brian McGovern, '68
1974-77
3
Robert Cuddy, '52
1974-77
3
Cathal Louth, '72
1973-76
3
Denis J. Lane O'Kelly, '43
1973-76
3
Dermot Devlin, '44
1973-76
3
William Cusack, '35
1972-75
3
Bernard White, '58
1971-74
3
John Louth, '36
1970-73
3
Michael McGrail, '65
1970-73
3
Edward Coonan, '60
1969-72
3
Roy Thompson, '60
1969-72
3
Gerald Daly, '58
1968-71
3
Liam Galligan, '52
1968-71
3
Brian Brereton, '59
1967-70
3
Michael Bannigan, '62
1966-69
3
Hugh O'Donnell, '14
1965-68
3
Reginald Spelman, '37
1965-68
3
Aidan Doyle, '51
1964-67
3
Michael Whelan, '50
1964-67
3
Myles Shelly, '22
1959-62
3
Munster
Patrick Connolly, '25
1956-59
3
James Quinn, '95
1937-40
3
James Ryan, '21
1937-40
3
John A. Delargy, '18
1937-40
3
Raymond McDonnell, '16
1937-40
3
William J. Ryan, '21
1937-40
3
Charles Joseph Ellison, '15
1920-23
3
Cornelius Mackey, '16
1920-23
3
John J. Donovan, '13
1920-23
3
Joseph A. Keogh, '12
1920-23
3
Kevin Morrin, '15
1920-23
3
Patrick O'Brien, '16
1920-23
3
Richard V. Murphy, '00
1920-23
3
Peter Cooke, '04
2017 --
2
Cronan O'Donnell, '04
2017 --
2
Alan Flanagan, '02
2010-12
2
Ciaran Flynn, '08
2010-12
2
David Stone, '01
2010-12
2
Ciaran Brady, '01
2010-11
2
2011
Neil O'Sullivan, '97
2001-02
2
John Harrington, '89
1995-97
2
Peter Barry, '94
1995-97
2
Jim Shortall, '84
1993-95
2
Marc McSharry, '91
1991-93
2
Diarmuid Brereton, '63
1989-91
2
Oliver Quinn, '87
1986-88
2
Declan Burke, '70
1985-87
2
Hugh Farrell,'71
1982-84
2
Matt Lynch, '78
1982-84
2
James Pierse, '59
1976-78
2
William Behan, '36
1976-78
2
Charles O'Donoghue, '21
1967-69
2
Great Britain
James Ambrose, '12
1965-67
2
Great Britain
Herbert England, '20
1963-65
2
Great Britain
Joseph Mills, '34
1962-64
2
Sean O'Donoghue, '38
1938-40
2
Brian Crealey, '33
1937-39
2
Daniel J. Reilly, '99
1937-39
2
Thomas F. Lyons, '24
1937-39
2
James Farrell, '21
1926-28
2
Norman Lyster, '10
1924-26
2
Connacht
Cormac Fagan, '12
2016-17
1
Myles Kirby, '94
1999-00
1
Peter J. Harrison, '92
1999-00
1
2000
Carl McCann, '71
1998-99
1
John Murphy, '78
1990-91
1
Patrick McCann, '80
1985-86
1
Edmond J. Buckley, '38
1971-72
1
Great Britain
Walter O'Donoghue, '50
1965-66
1
Kevin Haugh, '62
1963-64
1
Stephen Fuller, '61
1963-64
1
John William McCarthy, '25
1962-63
1
Great Britain
Vincent O'Donovan, '51
1958-59
1
Gerald Hinds, '38
1956-57
1
Joseph Hynes, '37
1954-55
1
Aidan Herbert, '28
1953-54
1
Edward Toner, '24
1939-40
1
John Hinds, '36
1939-40
1
Henry Murphy, '34
1938-39
1
John Claffey, '33
1938-39
1
Thomas M. Hennebry, '31
1937-38
1
Frederick Johnson, '95
1935-36
1
Patrick McAlinden, '23
1934-35
1
Joseph Kennedy, '27
1930-31
1
Henry F. Cotton, '03
1928-29
1
Hugh Garland, '19
1924-25
1
Kevin Smyth, '00
1924-25
1
John Spicer, '98
1923-24
1