Union Debate Video Recap & Photo Gallery
Castleknock College
Apr 26, 2017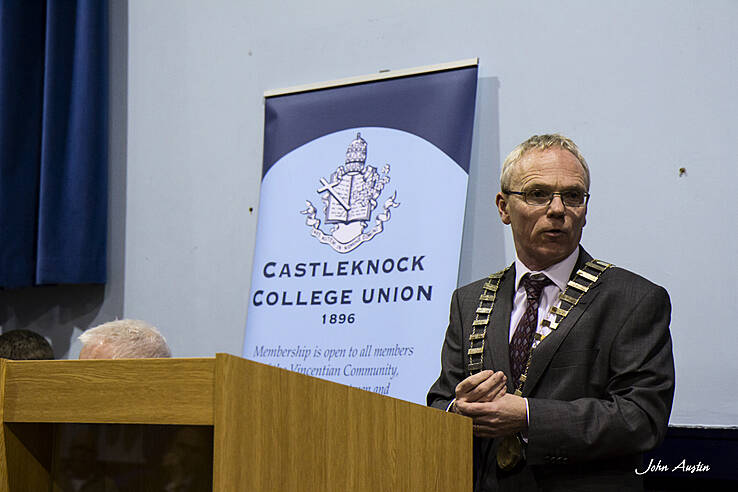 Union President, Colin Murtagh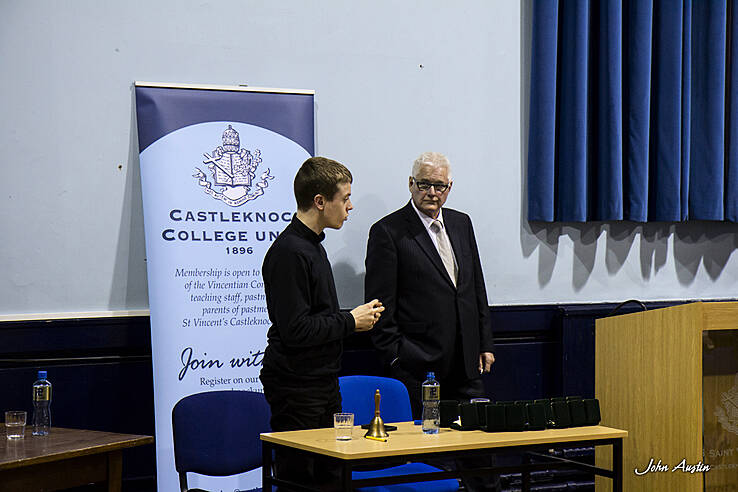 Time Keeper, Brian O'Rourke, '18 & Moderator, Brian O'Connell, '71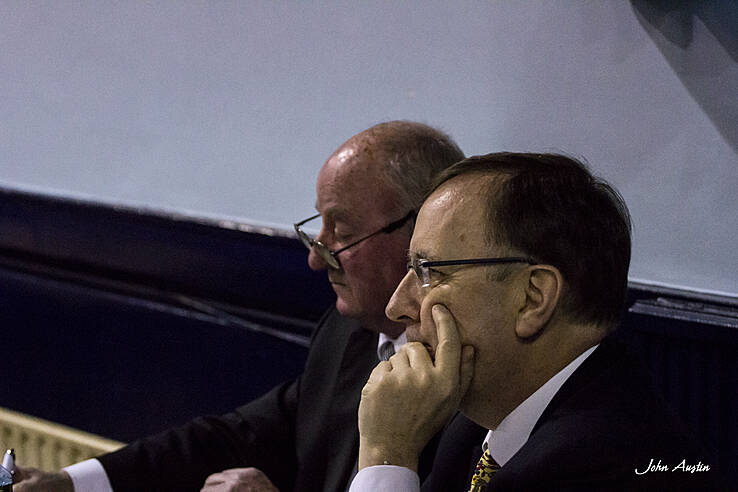 Adjudicators - Dick Wafer & Michael Collins, '74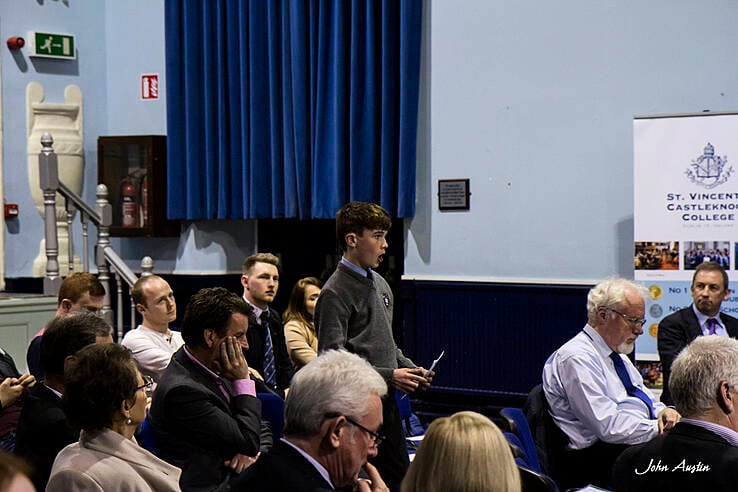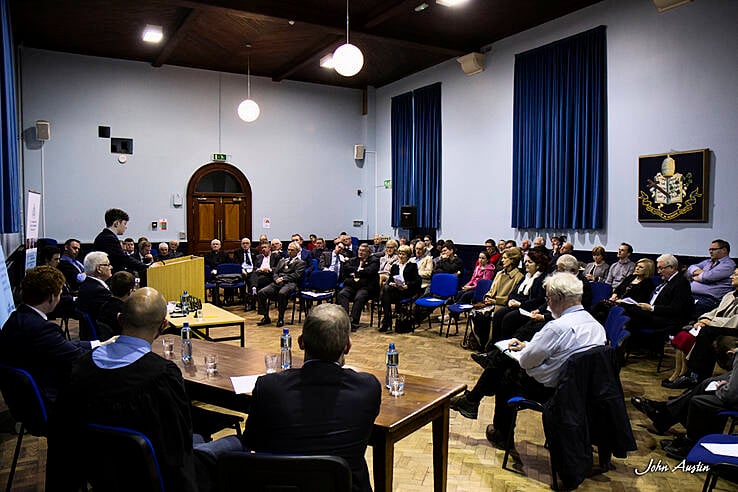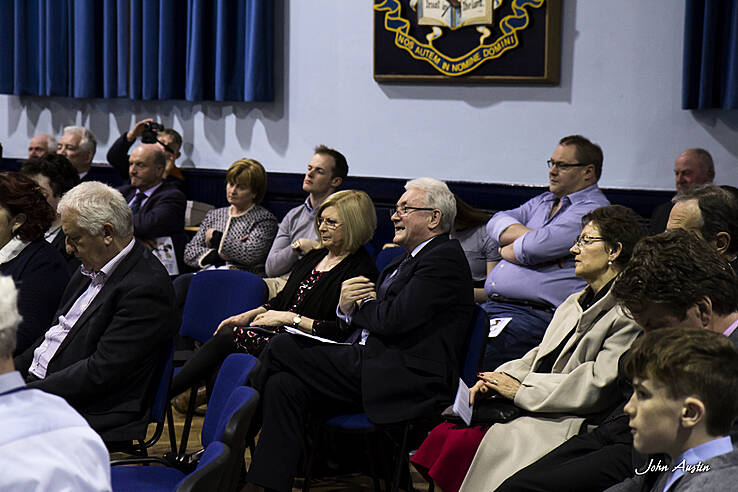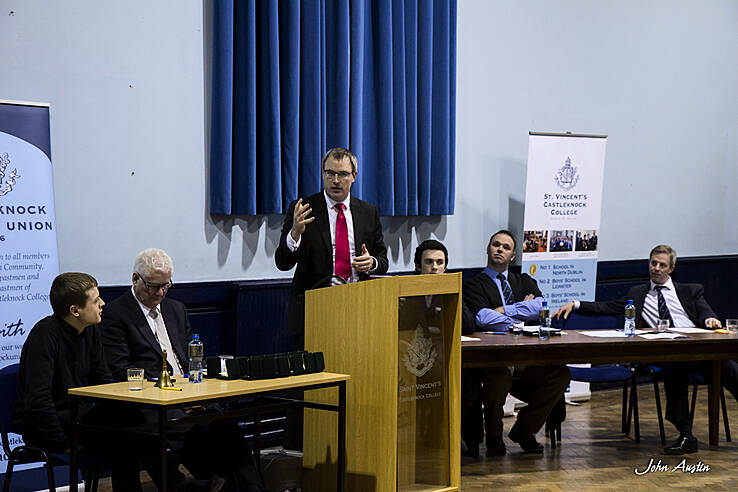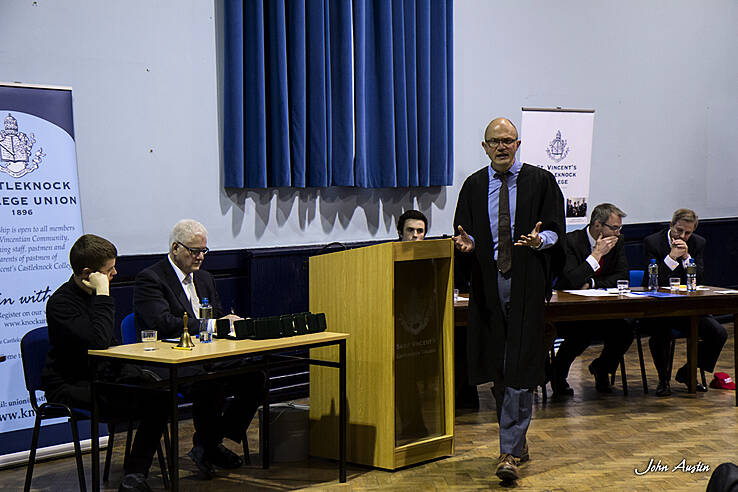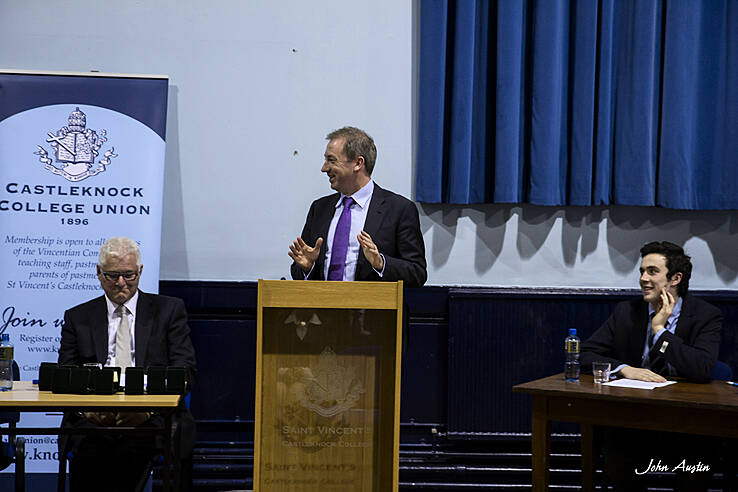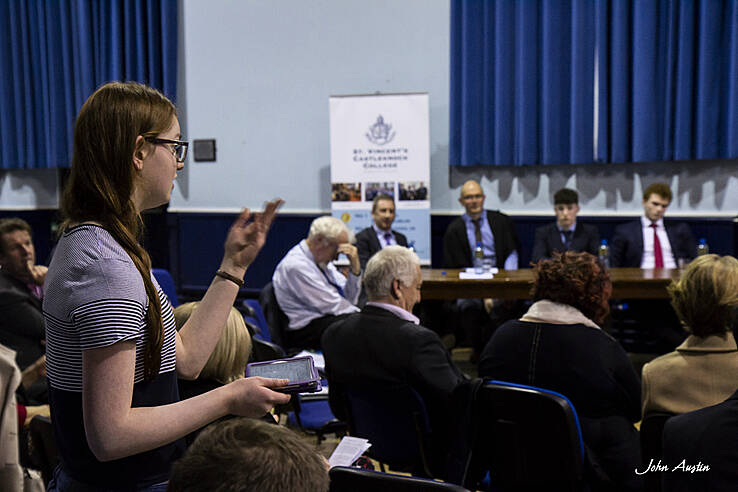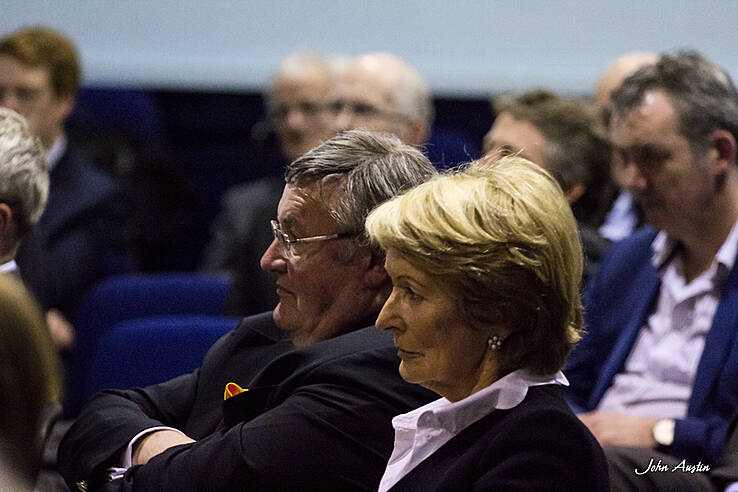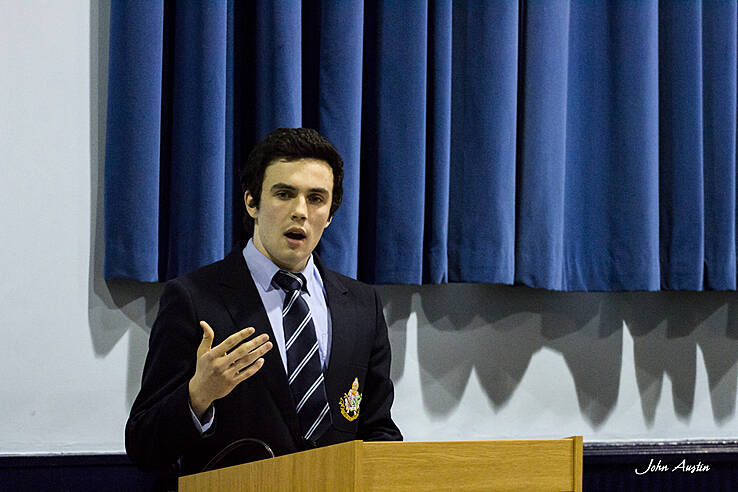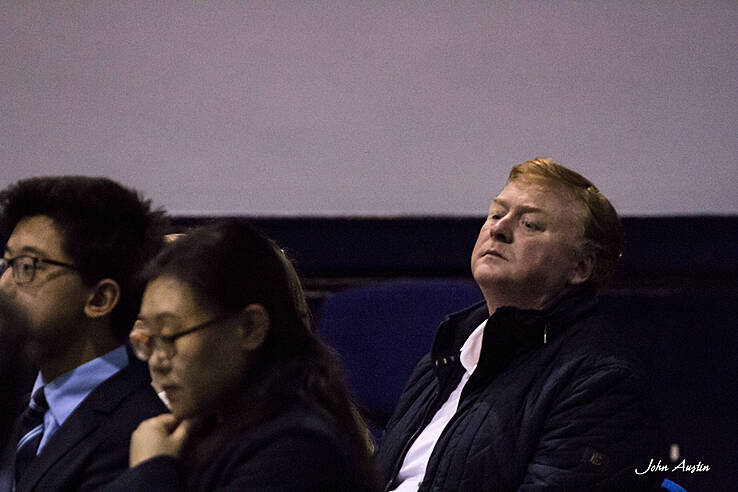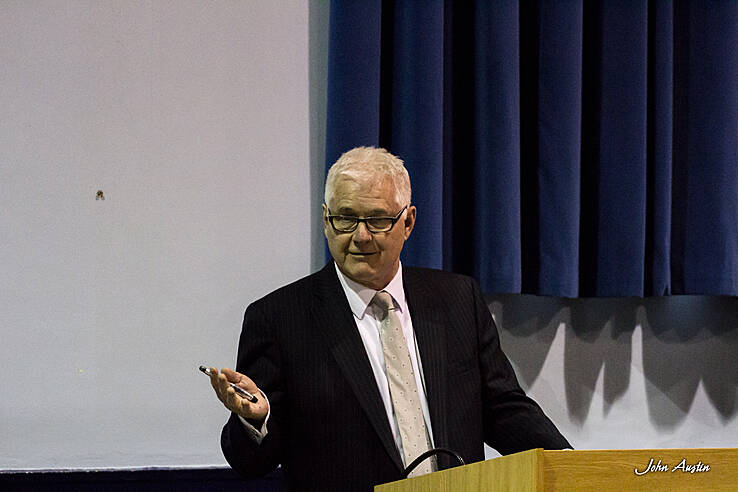 Moderator - Brian O'Connell, '71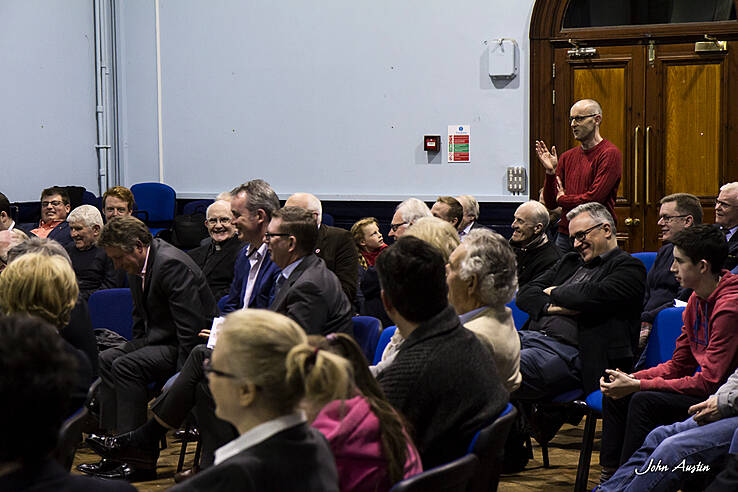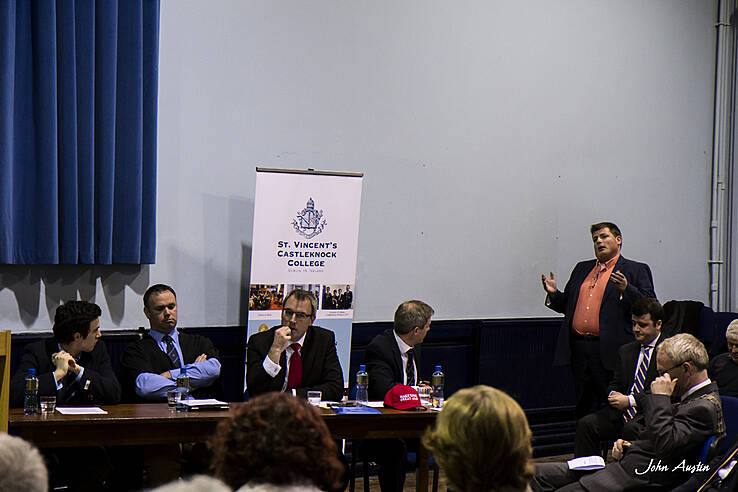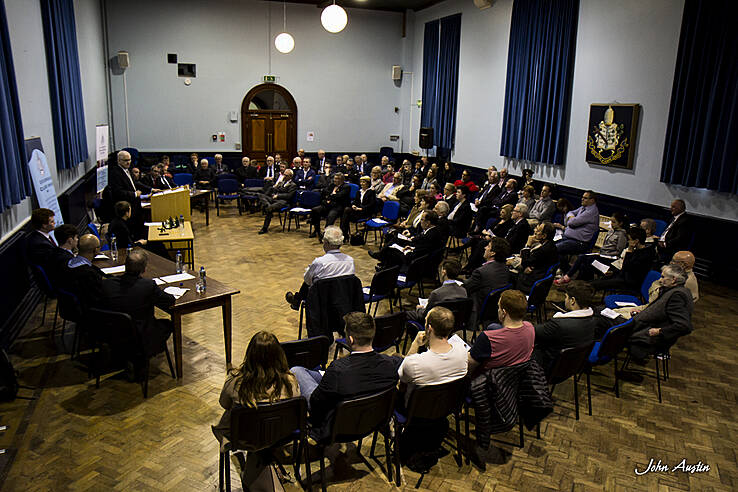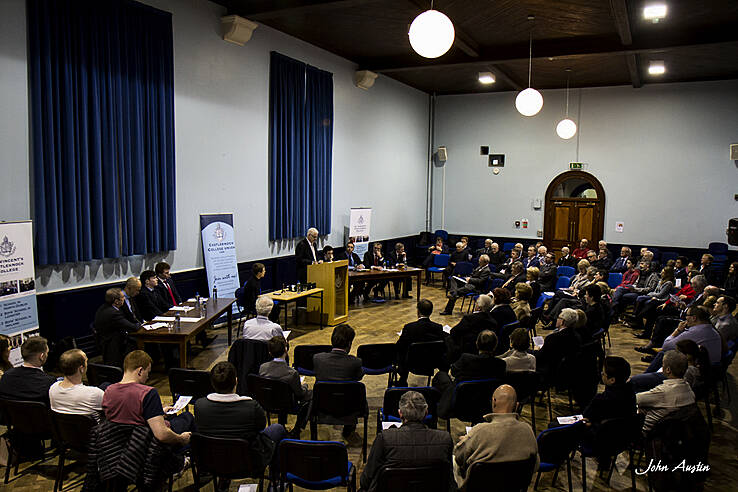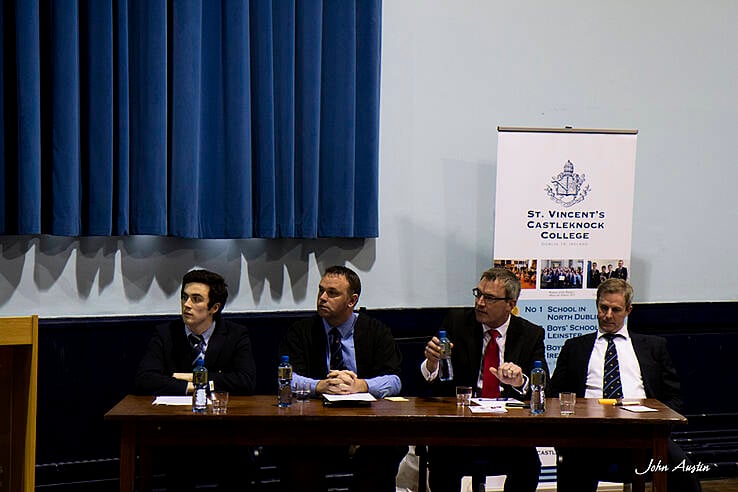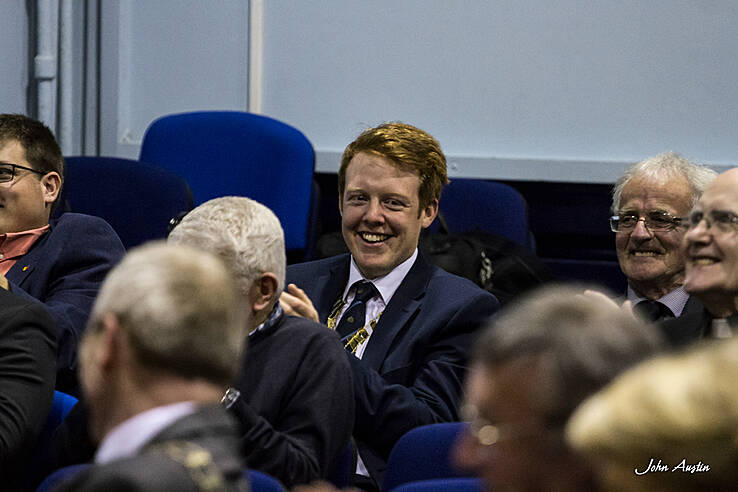 Junior President, Ian Garrigan, '09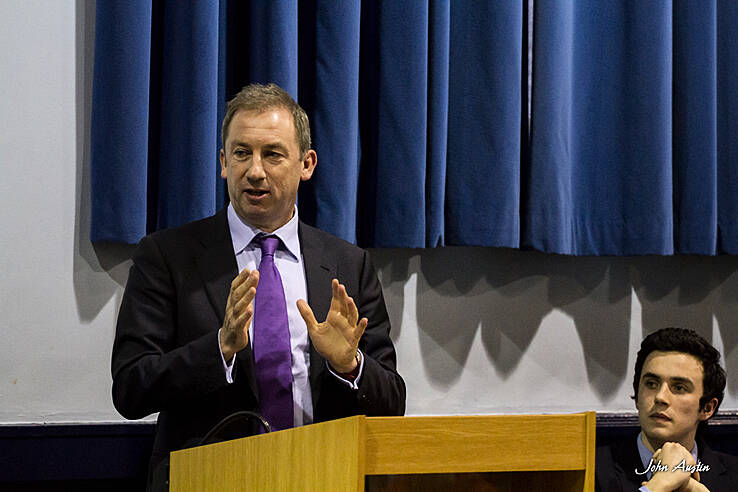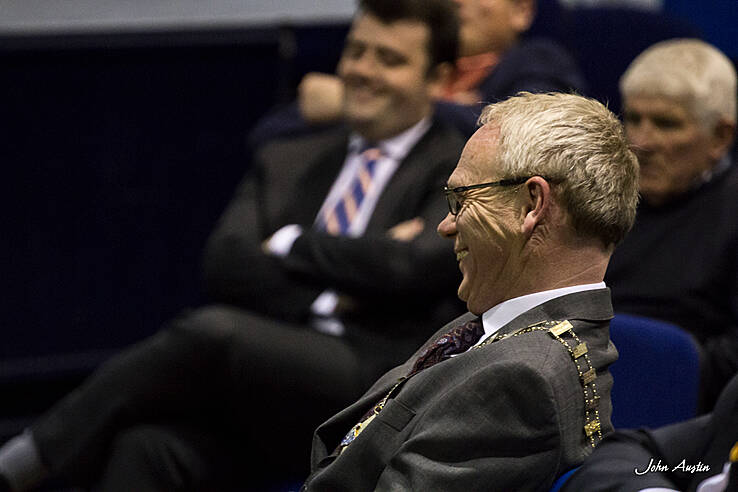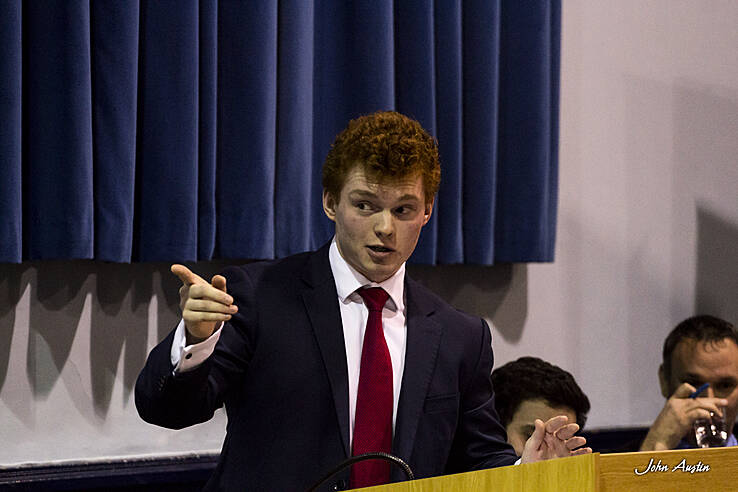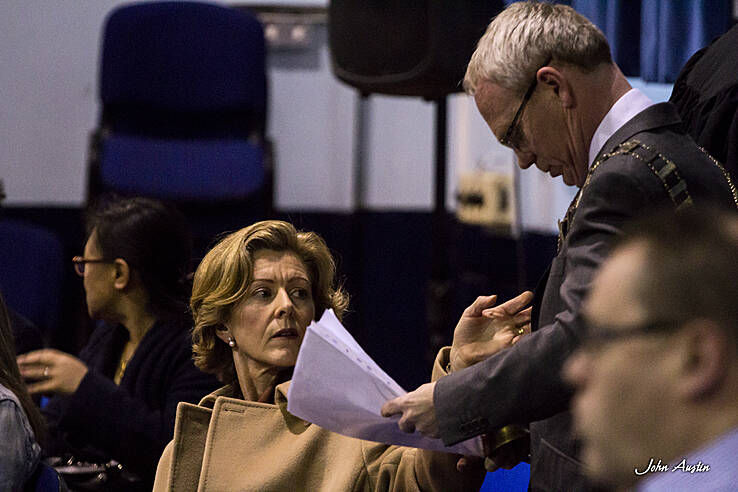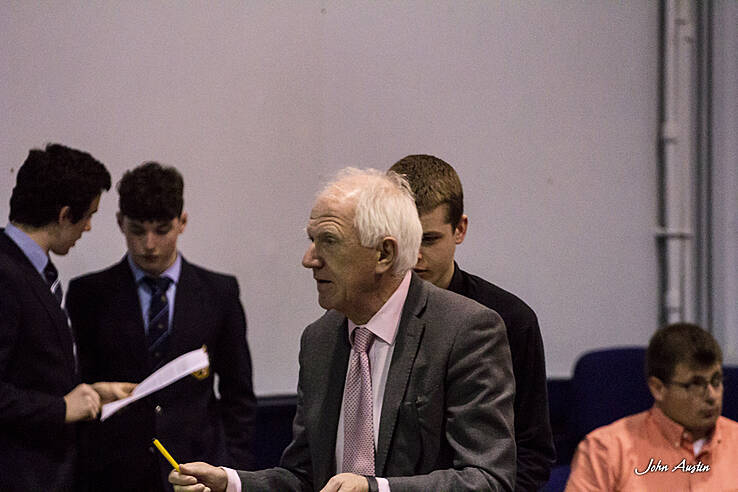 College Headmaster, Oliver Murphy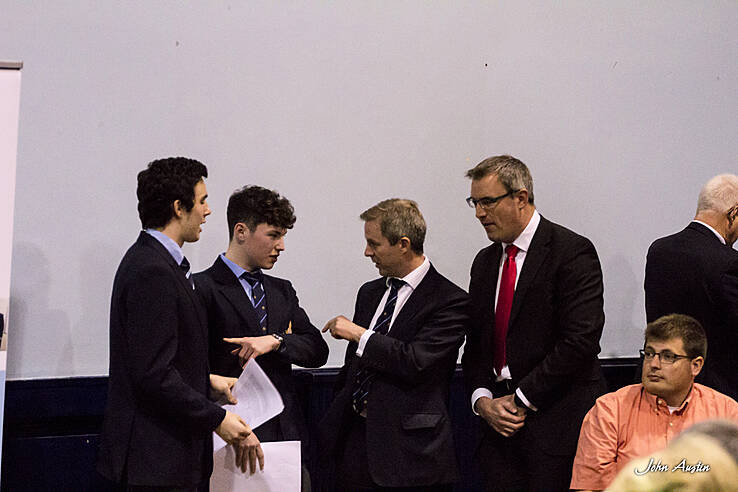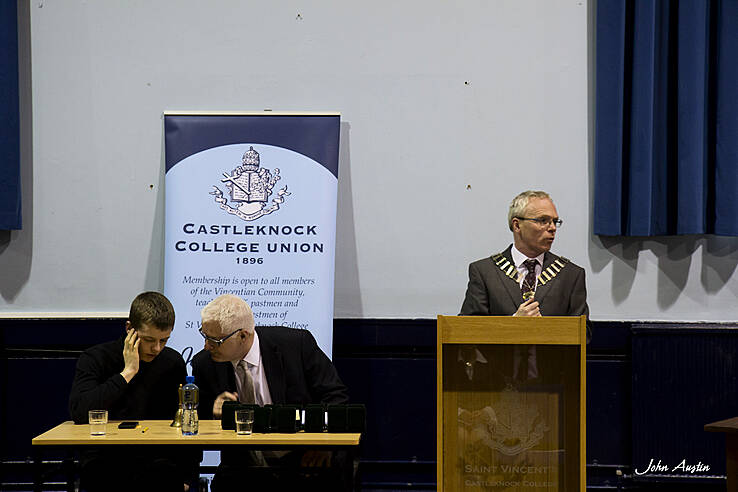 Union President, Colin Murtagh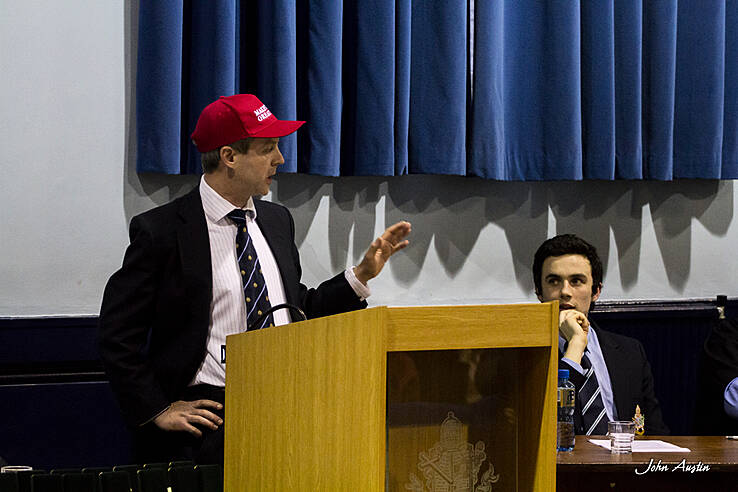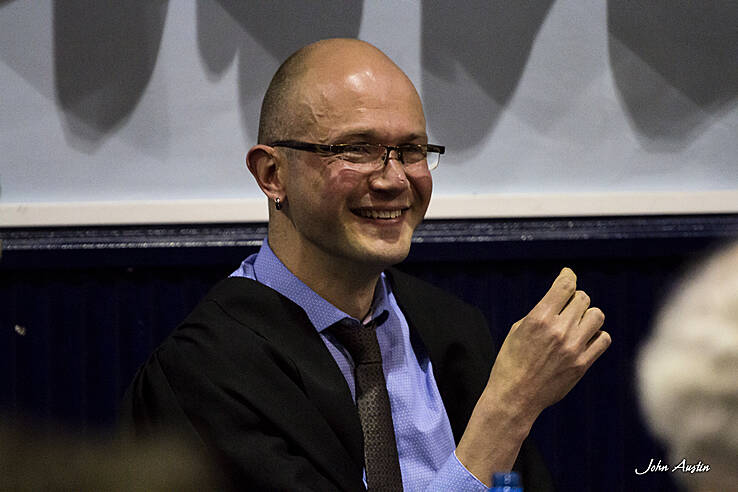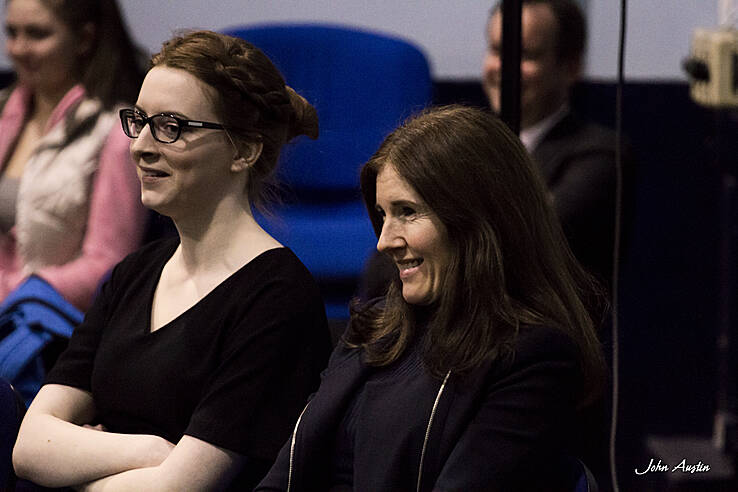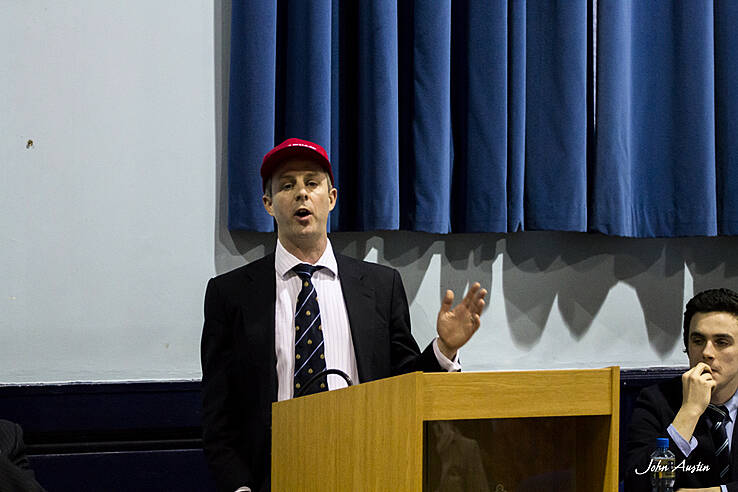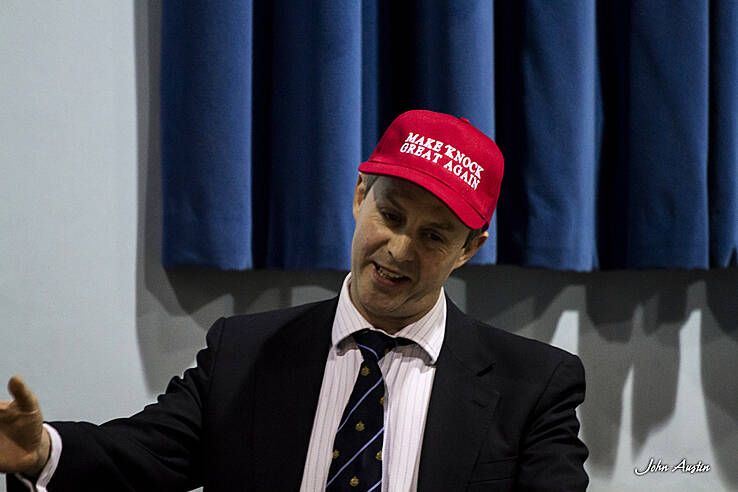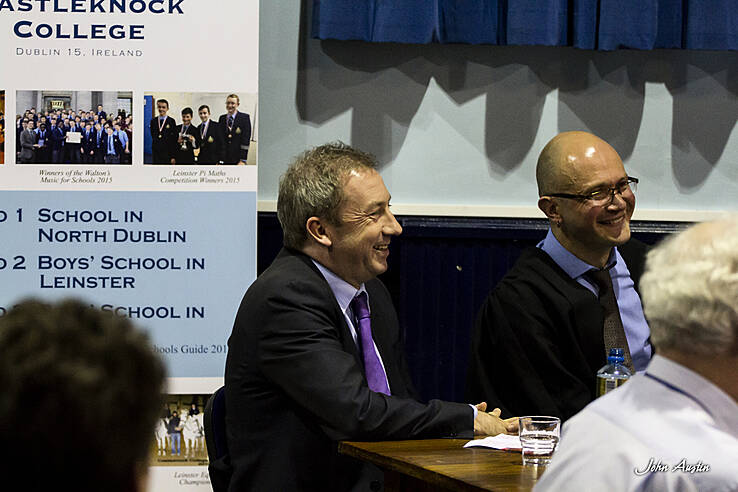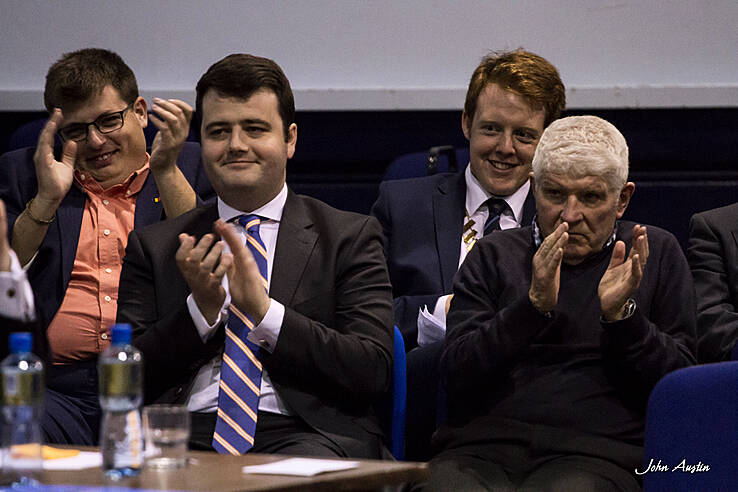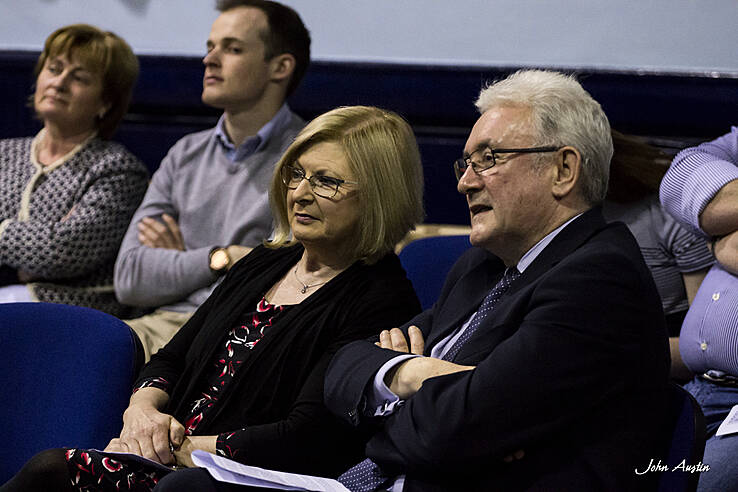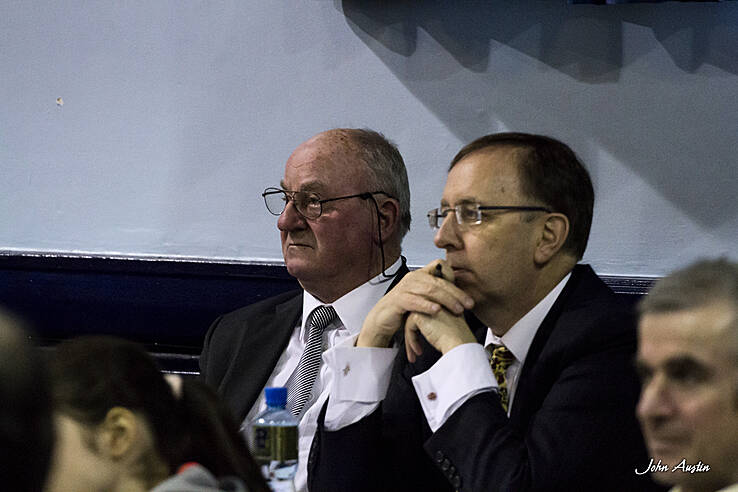 Adjudicators - Dick Wafer & Michael Collins, '74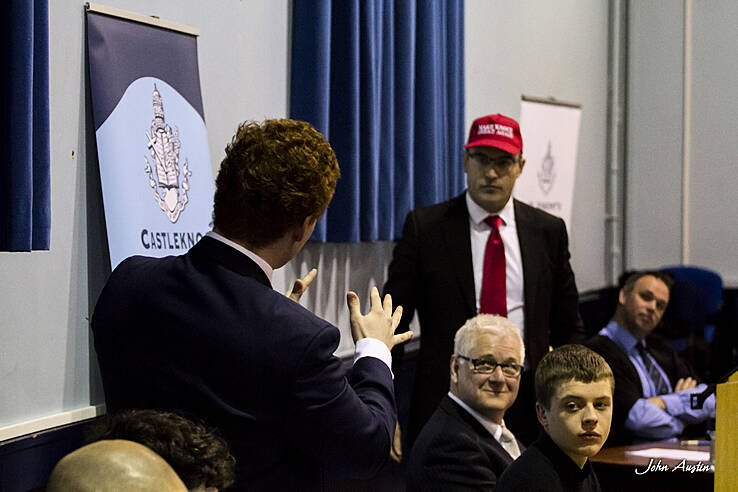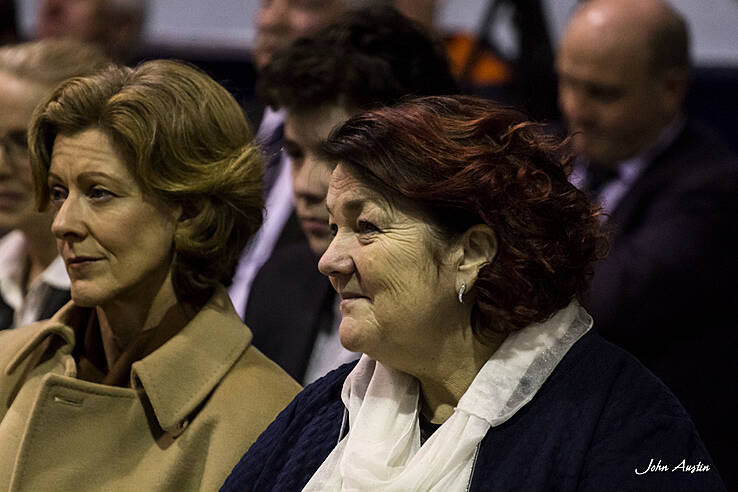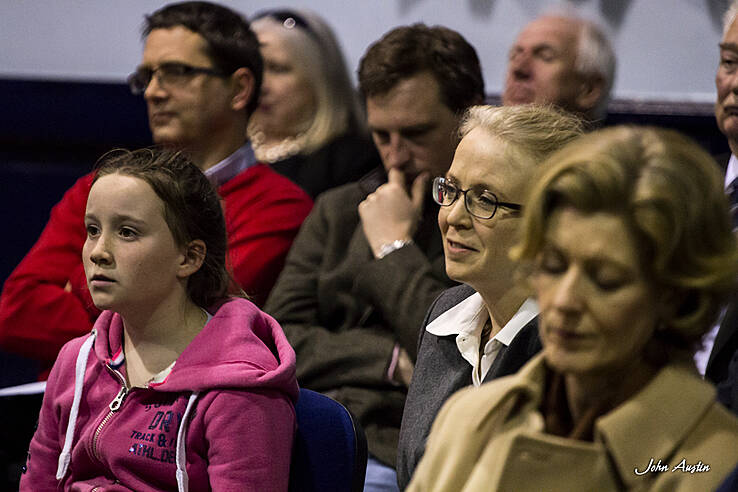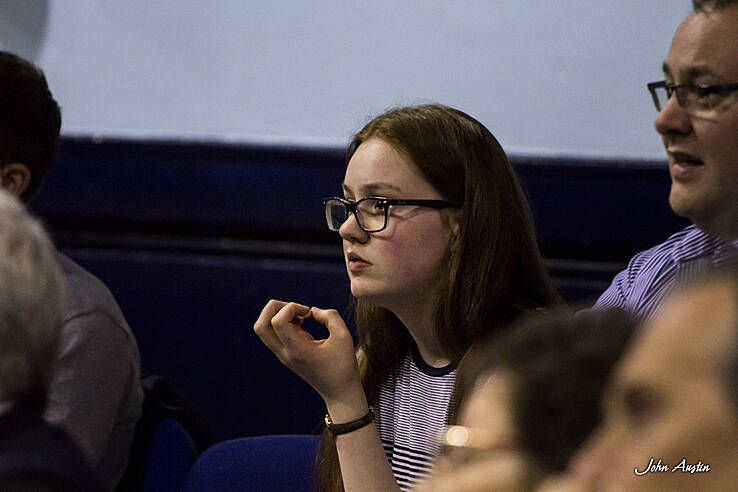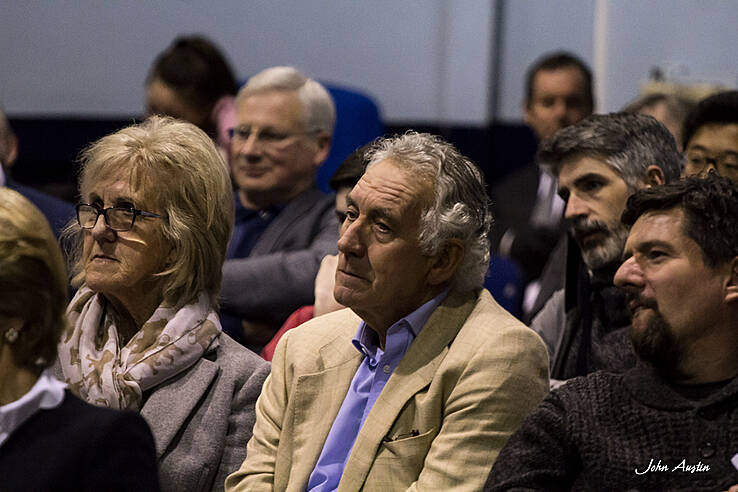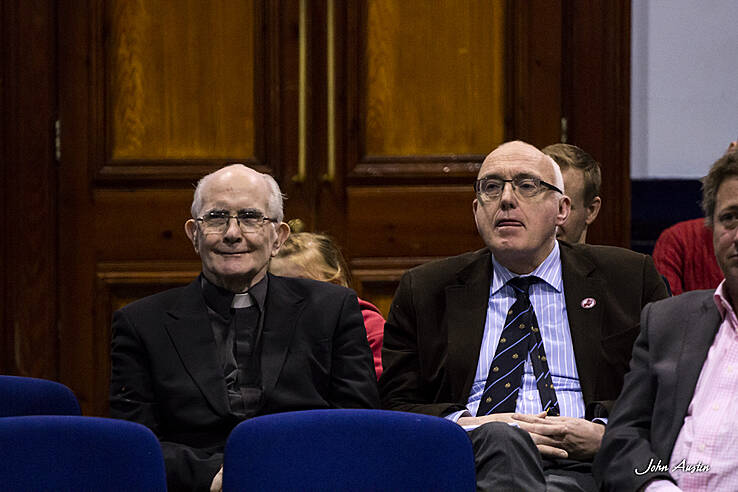 College President, Fr. Peter Slevin, CM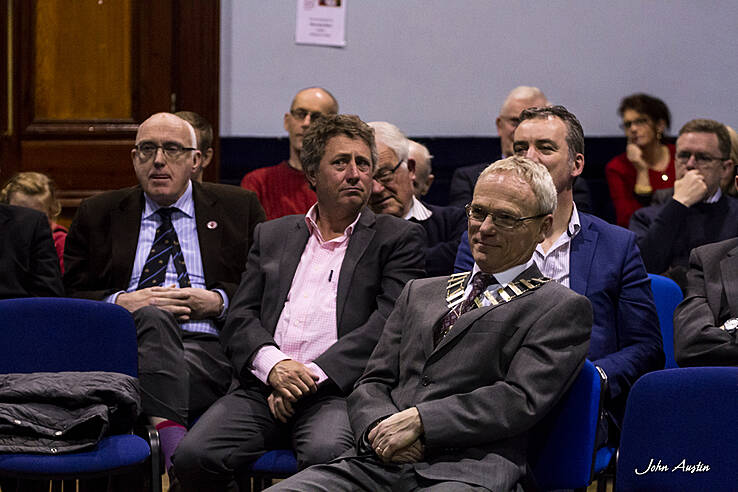 Barry Walsh, '83 not too sure about that!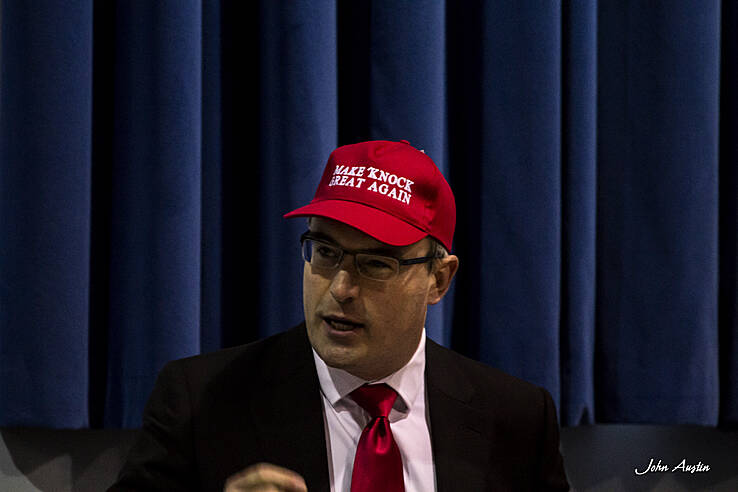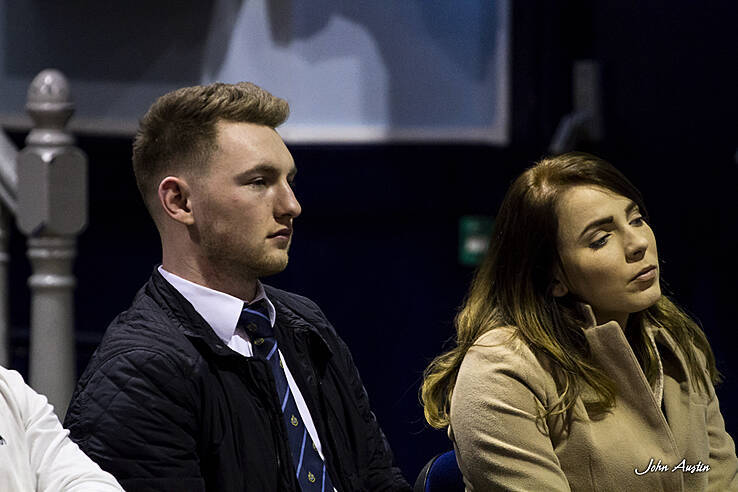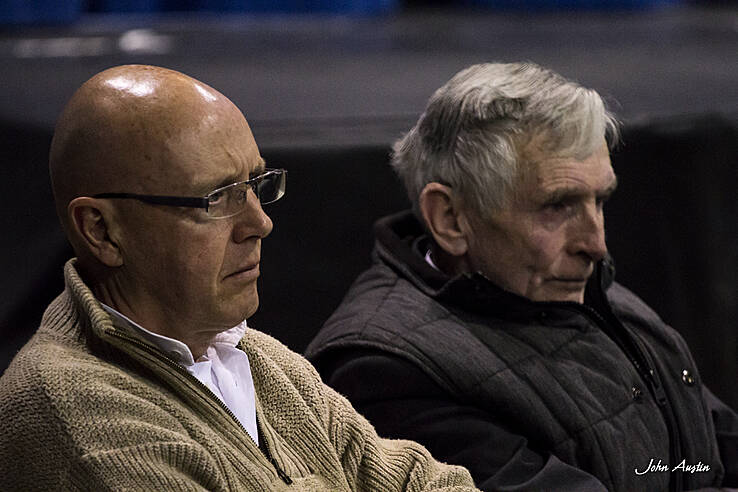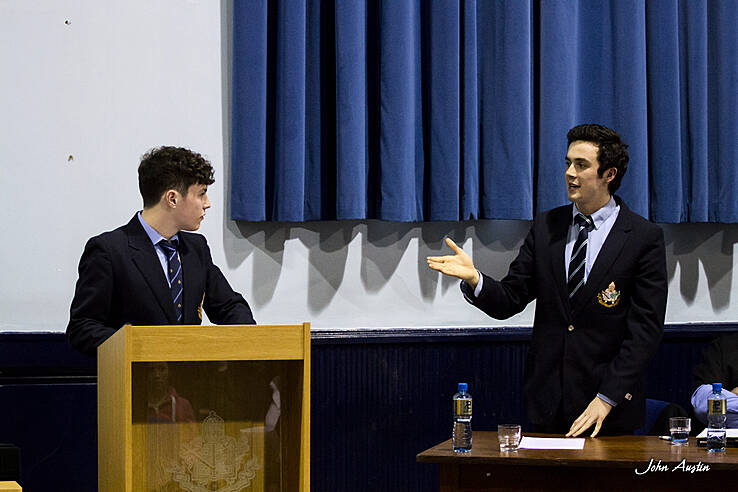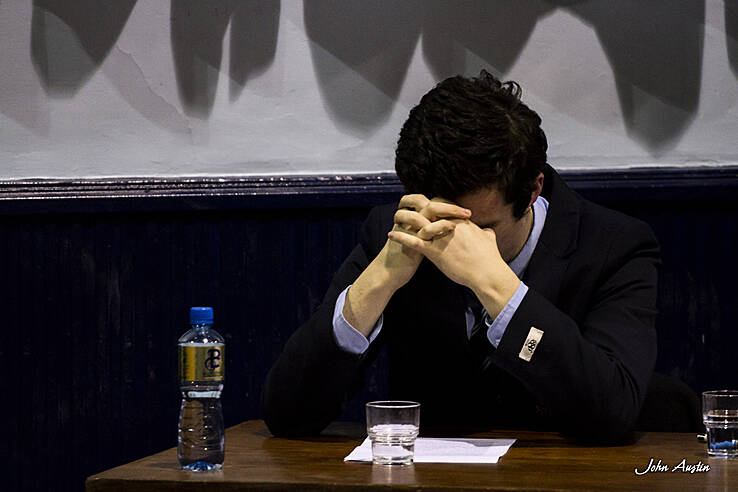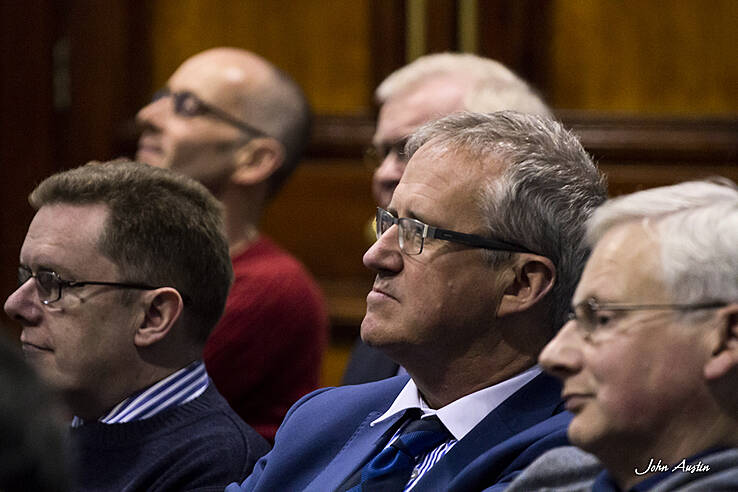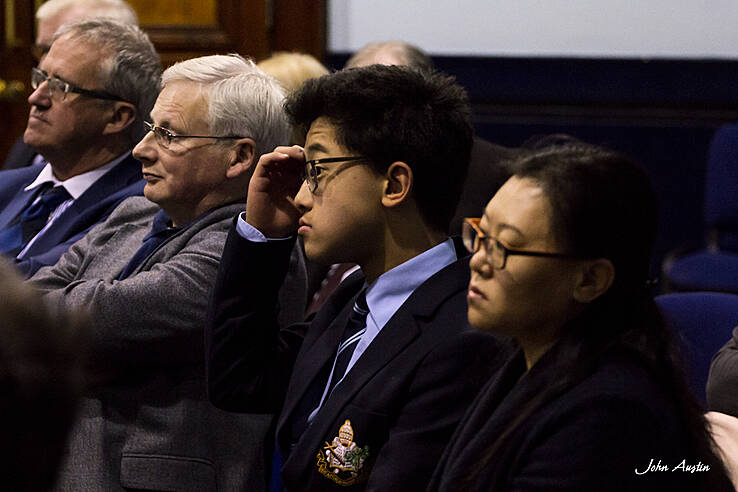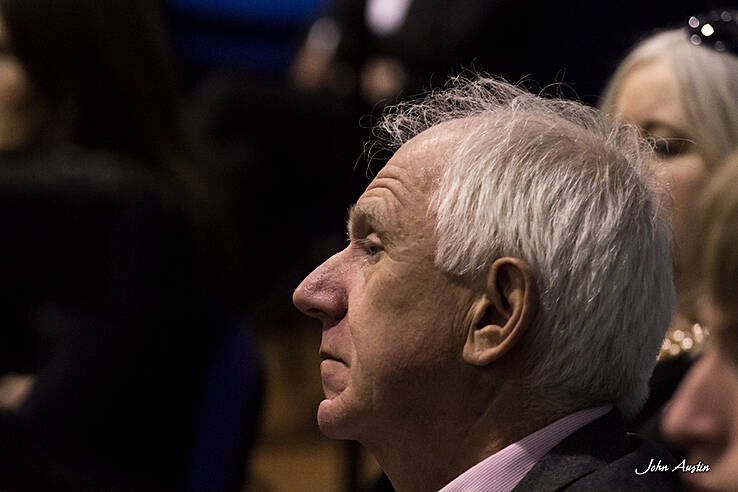 College Headmaster, Oliver Murphy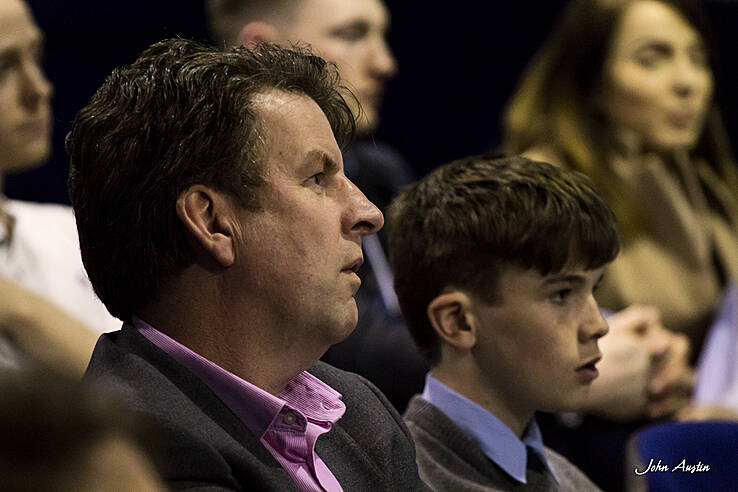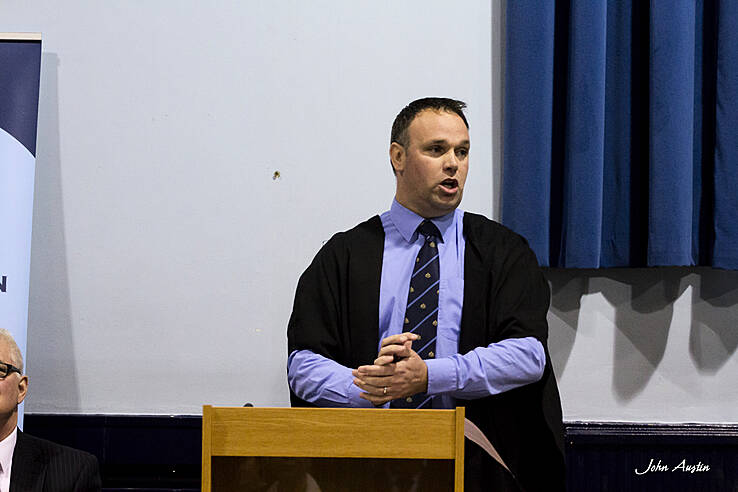 Shane Cassidy, SVC Teacher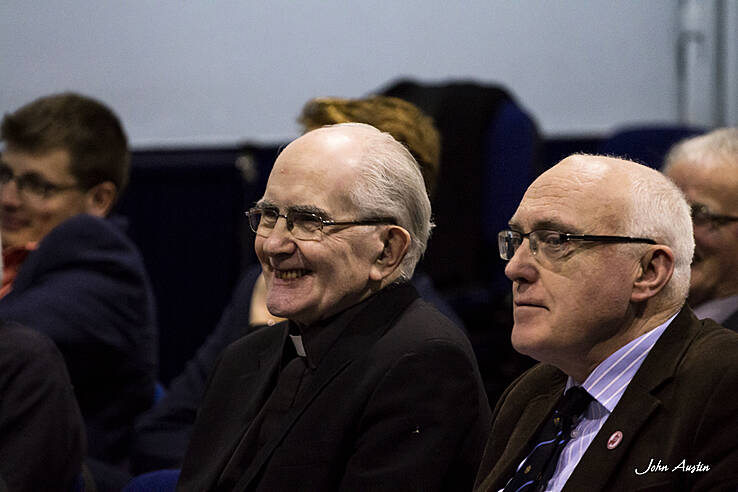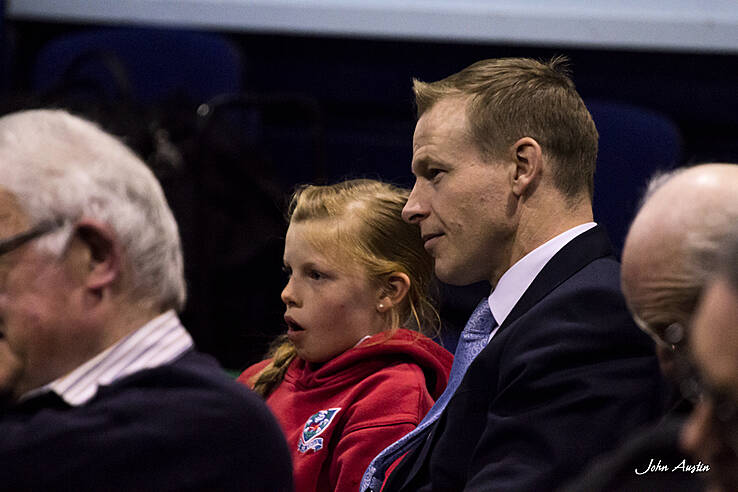 Union Hon. Sec., Johnny Lynch, '93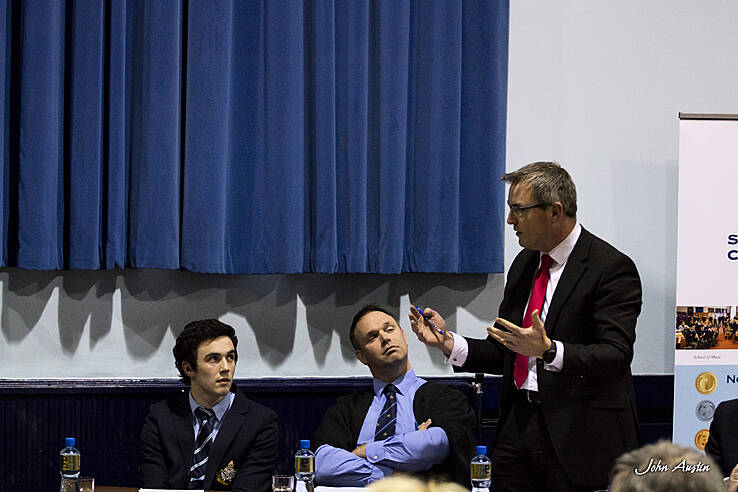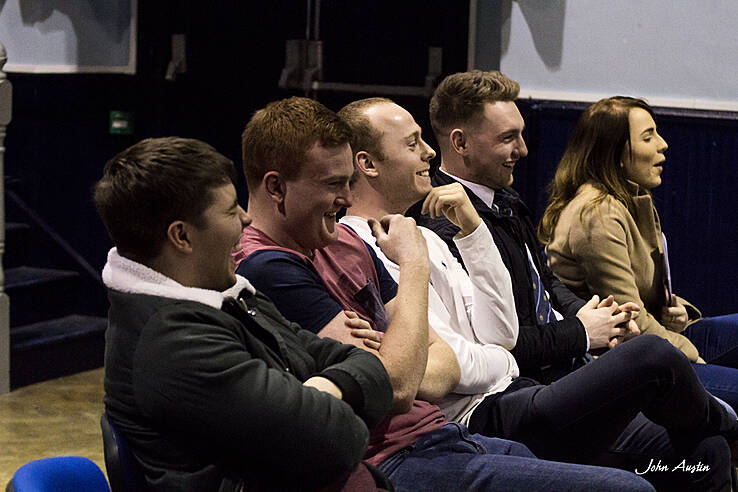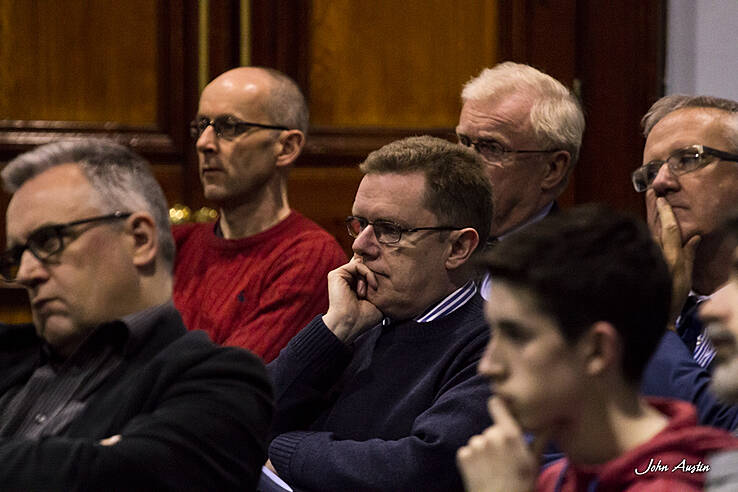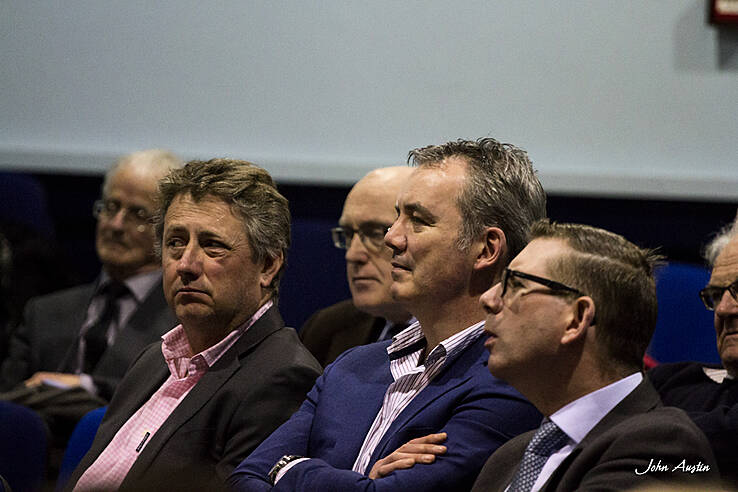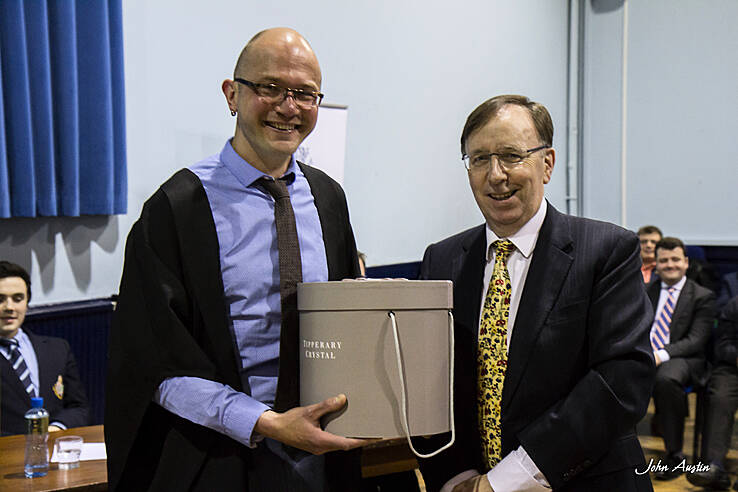 Jim McElroy '98 receiving Best Individual Speaker award from Michael Collins '74
Previous
Next
-
Determined to repeat the success of last years inaugural Union Debate, Colin Murtagh cracked the presidential three-line whip and Padjo Farrell ('93) and Dick Wafer (SVC teacher 1970-07) duly found themselves on the organising committee. They immediately set to work.
For debaters they again went two 6th year students; Conall Phelan & Alexander O'Farrell, and four pastmen; Cian McGoldrick ('14), Myles Kirby ('94), Patrick Farrell ('93) and Oisin Quinn ('86), but also added two teachers to the mix; Shane Cassidy & James McElroy. Jim is also a pastman, class '98, and a prior winner of the SVC Debating Gold Medal, as were Padjo, Myles and Oisin in their time. Cian went one step further and won it twice. With such oratorical firepower about to be unleashed, it was apparent that Brian O'Connell ('71) was once again needed to moderate. He duly obliged.
A motion was needed and what could go wrong with -
This House Would Welcome a Visit by Donald Trump
In light of 'fake news' it was decided that such a contentious motion could not be trusted to a show of hands from the 'mob' and that instead professional adjudication was required. Dick then rattled off his Debating CV - patron SVC Society, multiple All-Ireland and World Schools Championship winning coach and so it went on. He was duly elected and subject to an assurance that he was first amongst equals, he then conceded that Michael Collins ('74) could join him on the judging podium.
The final problem was the perennial problem for SVC debates - how to get bums on seats? This is especially so when the opposition is not Mount Anville or Sackville. So the SVC Art students under the watchful eye of Darren Sheils were set a competition to come up with a fly-poster that sells. Danny Zhao from 2nd year was the winner and it worked for the mob showed up on the night.
So a packed house on the 26th April was treated to a varied menu of humour, sarcasm, vitriol and no little incisive analysis of the first one hundred days of the Trump reign.
The Proposition outlined why the office should be respected and no president was ever "squeaky clean". To further their cause the Cork duo of Farrell and Kirby sported red (what other colour) caps with the slogan "Make Knock Great Again" implying that the Great Man would breathe new life into the college and inspire Leinster Cups and copious other greatnesses!
The Opposition highlighted Trump failings such as mysogony, racism, arrogance, bullying, homophobia, to mention but a few! Jim McElroy, current teacher, impressed as best speaker attacking Trump for his blatant discrimination against sensitive minorities.
After a lively floor debate, the judges returned and deemed the motion was carried.
Afterwards, over refreshments, all agreed it had been a most enjoyable experience. For those who could not make it, we attach some photos and a video recap.
---
| | |
| --- | --- |
| minute | |
| 00:00 | Union President, Colin Murtagh, class '83 |
| 01:30 | Debate Moderator, Brian O'Connell, class '71 |
| | SPEAKING FOR or AGAINST THE MOTION |
| 11:20 | (F) Alexander O'Farrell, College Student, class '17 |
| 19:40 | (A) Cian McGoldrick, class '14 |
| 28:30 | (F) Shane Cassidy, SVC Teacher |
| 37:40 | (A) Conall Phelan, College Student, class '17 |
| 45:20 | (F) Patrick Farrell, class '93 |
| 54:15 | (A) James McElroy, '98 & SVC Teacher |
| 63:30 | (F) Myles Kirby, class '94 |
| 73:25 | (A) Oisin Quinn, class '86 |
| 82:30 | |