Dennis Faller, class '70
In Memoriam
Aug 29, 2016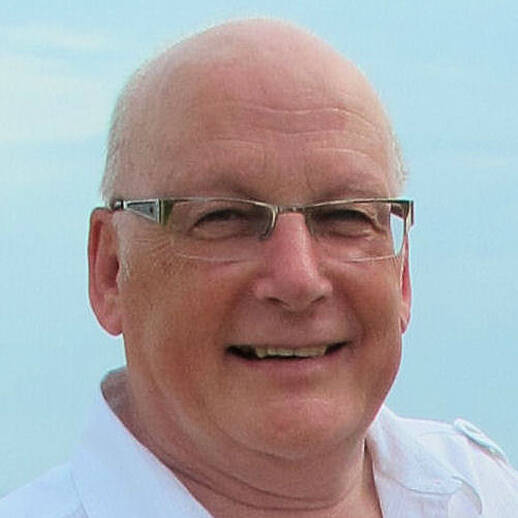 -
The Union is saddened to learn of the passing of Dennis Faller, class '70
The death has occurred of Dennis Faller
Carleton Le Moorland, Lincolnshire, UK

Dennis is survived by his loving wife of 27 years, Angela; four fine sons, Stephen, Kieron, Colm, and Andrew; grand-daughters, Bethany, Ivy, Silva, and Polly; his mother Theresa, sisters Stephanie and Geraldine and his brother Eamonn.

A memorial Mass for Dennis will be held at 11.30am on Saturday 15th October in St John the Apostle Church, Knocknacarra, Galway.
Date of Death: Monday 29th August 2016
---
Dennis arrived to us in 1963 from Boston, Lincolnshire following in the footsteps of his elder brother Eamonn, class '69 and father Liam, class '41. The eldest brother Eamonn followed their father in the medical profession and practices as a GP back in the ancestral home, Galway, whereas Dennis after Knock returned to the UK and ploughed his own furrow as an Architect.
This choice of career was no surprise to any, for in his seven years with us Dennis excelled at Arts & Crafts. Indeed the 1969 & 1970 Chronicles make special mention of him in the foreword, thanking him for all the drawings and illustrations throughout. This along with photography was to remain a life long passion. He won several awards for his work at Knock including along with Peter Hay and Peter Morgan, the Union Cup for their 1969 Union Day Exhibition. After graduating from Newcastle University Dennis initially worked with an architectural practice in Boston, Lincolnshire but later moved to a firm in Lincoln with which he worked until shortly before he died.
Though quiet and unassuming, he could always rise to the occasion when needed and hence Dennis also features prominently in the Debating Society notes for the period.
Those who excel at the Arts at Knock are rarely also to be found excelling on the rugby pitch, but Dennis was the exception. He was a prodigious rugby talent. His Knock colours started as Vice-Captain of the u13's in 1966, and from there played two seasons JCT, and as Vice-Captain for the latter season. He also made the SCT for his final two years at College, as full-back for the first and as wing-forward in his final season when they exited in the first round due in no small part to injuries sustained by Jim Lawler and both wing-forwards; Tom Cheevers before the game and Dennis during it.
Tom adds:
We all had great respect and admiration for the character of the man we knew in our formative years in Knock. He was a really kind, decent, quiet, artistic and determined guy. If he set out to do a task he gave his all in effort. My Vice Captain on the JCT, he was a good all round player with great hands and guts.

I remember also him helping me in my [failed] budding song career with the lyrics for a entry in the Irish competition for the Eurovision. We later had a good laugh at our naivety on that one and I still have a chalk portrait on black paper he did of me in Knock that I treasure.

I last saw him at our reunion in Westport. We shared a room, still a gentleman and a gentle soul. So sorry he left us so soon. Memories are all good and will always be.
Dennis died at home on Monday, 29th August 2016 after a long illness borne with great character. A memorial Mass will be held at 11.30am on Saturday 15th October in St John the Apostle Church, Knocknacarra, Galway. To his wife Angela, their four sons and grand-daughters, his sisters Stephanie and Geraldine, mother Theresa and surviving brother Eamonn, we extend our heartfelt sympathies.
Requiescat in Pace