Michael Heverin, class '41
In Memoriam
Feb 20, 1997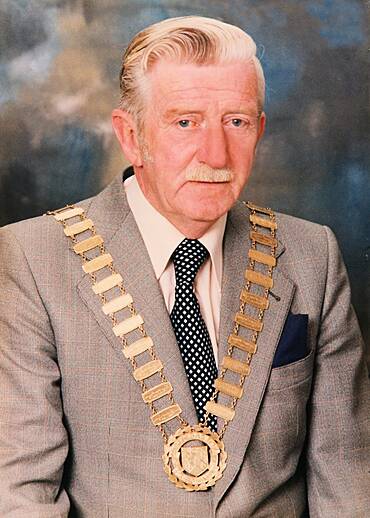 -
Last February we were saddened to learn of Michael's death after a short illness. He was the son of Joseph, class '96 and his uncles James ('94) and Michael ('92) also attended the College.
His contemporaries remember him as a 'home-bird' with his heart firmly fixed in the West of Ireland and in particular his beloved Castlebar. Not surprisingly after his days in Castleknock, he returned home and joined the family drapery business, The Irish House. He immediately became involved in the life of the local community and had the unique distinction of being the youngest person ever to hold the office of Chairman of a local Authority. He was appointed to the position of Chairman of Castlebar Urban Council, just four years after leaving us, at the age of 22.
He possessed a lifelong love of sport and was remarkably unselfish and energetic in promoting a wide range of sporting activities. He was president of Castlebar Celtic for over a decade and as a founder member when Castlebar Rugby Club was reformed, he donated their navy and sky blue kit, colours which they continue to use to this day. He was an active member of the Golf Club, a former president of Castlebar Tennis Club and also a past president of the Irish lawn Tennis Association.
Michael was a founder member of Ireland West Tourism, and gave invaluable service to the organisation over a long number of years in a full-time, professional capacity. He was also a key figure in setting up the SCAL organisation which was instrumental in giving a great national and international profile to Mayo hotels and the wealth of holiday attractions in the region.
At a meeting of Castlebar Urban Council, Mr Mee in proposing an adjournment stated -
He was a very cultured man who had a keen interest in sport. Above all Mr Heverin was a gentleman in the best sense of the word and his charming manner and personality made him one of the most respected men of his generation. He will be remembered by the people of the town with pride and gratitude.
Michael was first and foremost a family man and will be sadly missed by his wife Rhona and family. To them we extend our deepest sympathies.
Requiescat in Pace