Peter O'Neill, class '86
In Memoriam
Jun 23, 2006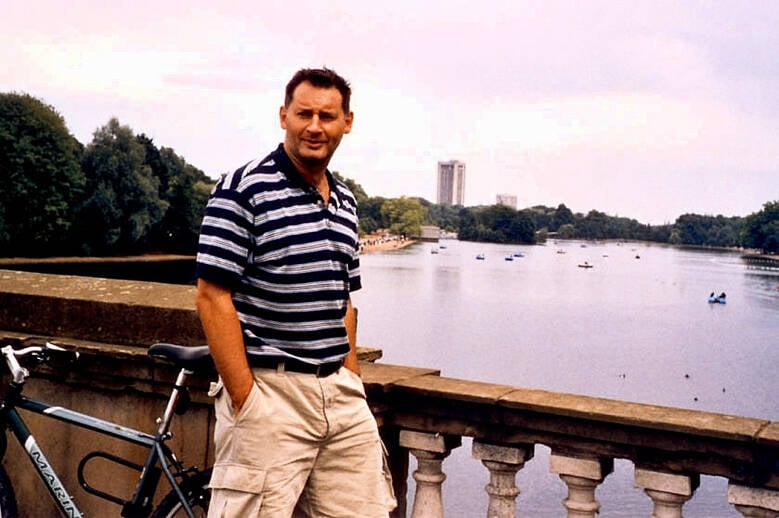 Pete came from a long line of O'Neill's at Knock. He was of three sons of Boldy, class '47 to attend alongside the late Bill, class '80 and Dave, class '85. Seven uncles and umpteen cousins also attended. The O'Neill's would be Knock royalty.
He was taken from us way before his time 23 June 2006. For all those that knew him, Pete was an unforgettable character. He had a zest for life that was infectious and he was always up for a laugh or a bit of mischief. He felt that life was too short and he made it his goal to enjoy every minute. For those that were in his company this was slightly terrifying as you never knew what was going to happen next. There really was never a dull moment.
Pete left Knock in 1986 and went onto UCD where he did a Commerce Degree followed by a MBS. He joined Coopers & Lybrand in 1990 where he qualified as a Chartered Accountant. His sense of adventure led him to New York in 1994 where he worked for Price Waterhouse. Pete lived life to the full there with skiing in the winter, summering in the Hamptons and visiting most of the nightlife that New York had to offer in between. He moved to the Cayman Islands in 1998 which he really loved and made his home until his passing.
He made a lot of friends along the way and he was hugely generous to them. To them and his heartbroken family we tender our heartfelt condolences.
KW